Defenture CEO Henk van der Scheer takes us on a tour of the company. He shares the story of Defenture, tells us the plans for the near future and show us the facilities in Tiel. He also shares some details on the recent German order to develop and build vehicles for the German special operations force KSK (Kommando Spezialkräfte).
The video with Defenture CEO Henk van der Scheer is in Dutch with Dutch and English subtitles. Chapters are also provided for a quick look at the subjectmatter.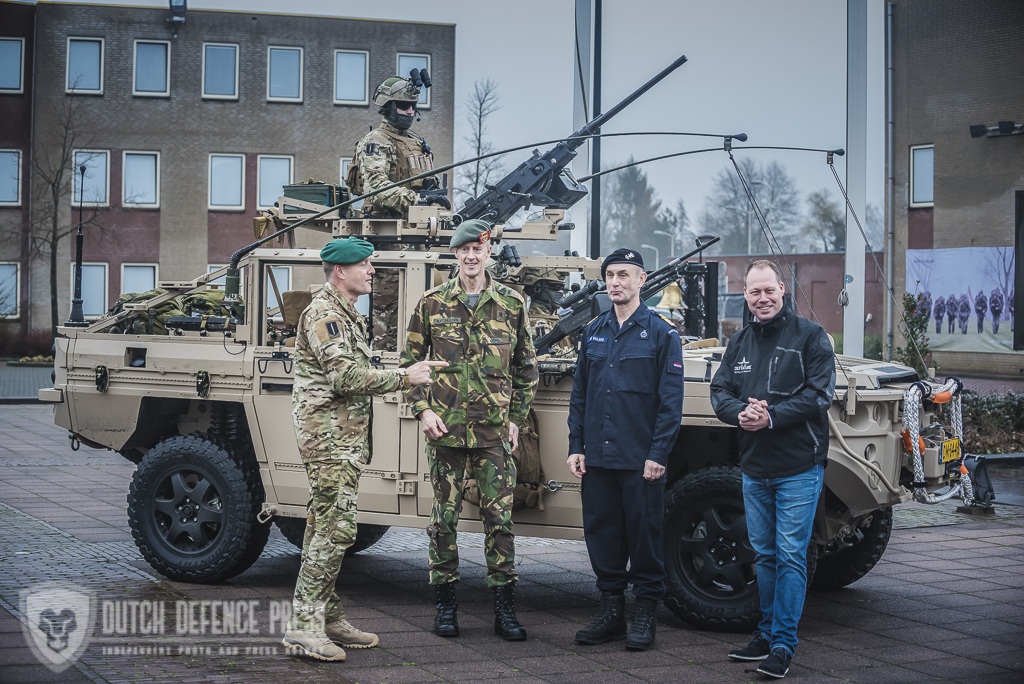 More information on the Vector and Defenture on this website:
Defenture VECTOR, a wolf in sheep's clothing
De VECTOR: het ultieme Special Operation Forces-voertuig die de commando's altijd al hadden willen hebben.
Handover of first Defenture ATTV Vector
Contractsucces voor Defenture en haar partner W-tec.
LAUF 20 – Defenture levert prototype aan Zwitserland
Or visit the Defenture website here.