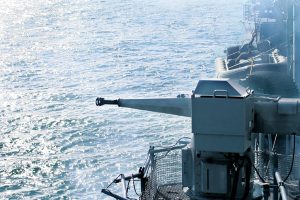 Rheinmetall Defence has booked an order from the German Navy for another twelve MLG 27 light naval guns. The order is worth around €11.6 million.
Four new F125-class frigates will each be equipped with two new MLG 27 guns. Another four will be integrated into the German Navy's new combat supply ship, the Bonn.  
By April 2012 – including earlier orders – Rheinmetall will have supplied the German Navy with a total of 99 light naval guns for various classes of surface combatants. Since its international market breakthrough in 2007, three foreign governments have ordered 49 of these guns, some of which are already entering service.
This state-of-the-art 27mm naval weapon system provides navies with a reliable selfdefence capability in new operational scenarios such as counterterrorism, combating piracy and stopping smugglers.
The combination of a dynamic gun carriage, high-precision optics and highly advanced ammunition technology assures effective engagement of light, agile surface targets in all sorts of scenarios.
The MLG 27 can be installed on practically any surface combatant without penetrating the deck. The system can be remotely operated from a command unit, and is equipped with day/night target tracking sensors which permit automatic tracking of targets as well as manual control of the system.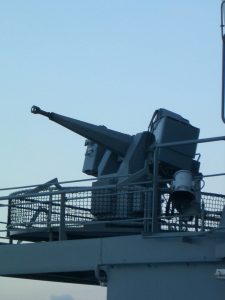 The frigates will be delivered starting in 2014.