Op donderdag 15 november was de dertigste editie van het NIDV Symposium en Tentoonstelling, zoals het evenement officieel heet, in Ahoy Rotterdam. En zoals het vaker gaat bij jubilarissen was er hoog bezoek. Koning Willem-Alexander vereerde de NIDV, burgemeester Aboutaleb, de exposanten en de bezoekers met zijn aanwezigheid. Na zijn aankomst werd de koning op de hoogte gebracht over de Stichting Nederlandse Industrie voor Defensie en Veiligheid (NIDV).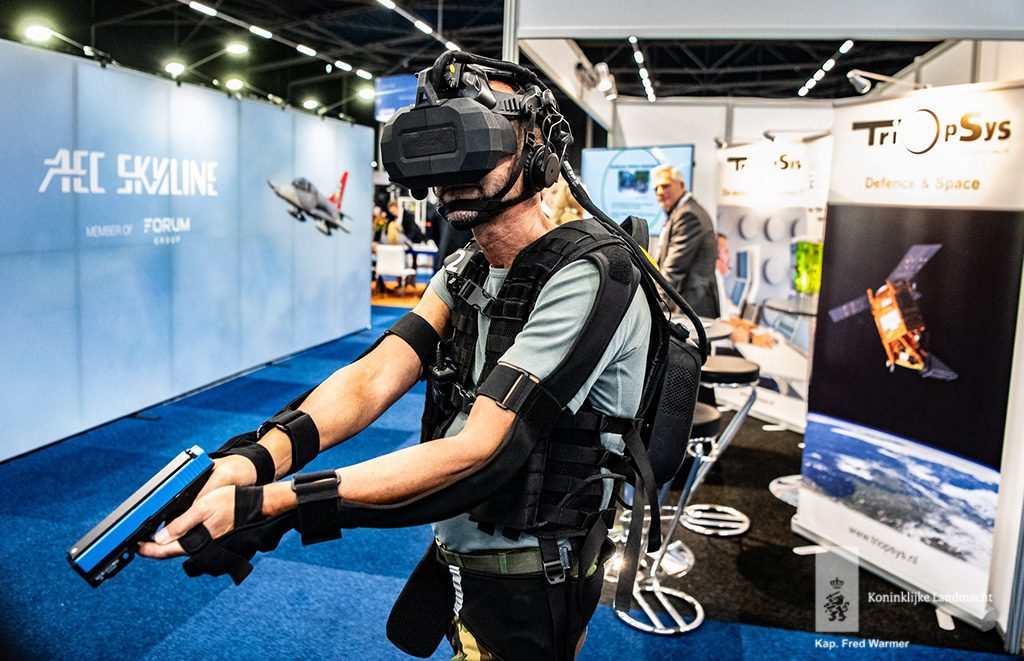 Op het symposium werd in aanwezigheid van de koning de Jan Gmelich Meijling Scriptieprijs  uitgereikt aan Eva Bontje van de Koninklijke Militaire Academie met de scriptie "The synthetic conduct of war – Exploring the future military applications of biotechnology and its consequences for the Netherlands Armed Forces". Dat deed hij samen met de minister van Defensie Ank Bijleveld. De minister sprak daarna op het symposium over de nota Defensie Industrie Strategie. Samen met de minister bezocht de koning enkele stands, waaronder die van een aantal Start-Ups. In de middag bezocht ook staatssecretaris van Defensie Barbara Visser het evenement.
Naast al het hoge bezoek is de NIDV dag toch voornamelijk een ongedwongen samenzijn van iedereen die iets met defensie en veiligheid te maken heeft. Een behoorlijk aantal fabrikanten en importeurs heeft laten zien welke (nieuwe) producten er zijn voor deze werkterreinen. Er is ook altijd goed te zien welke projecten er aan staan te komen binnen Defensie en Politie. Zo was er deze keer heel veel te zien op het gebied van Onderzeeboten. Nu is dat niet onze specialiteit dus verwijzen we u graag naar www.marineschepen.nl. Jaime Karreman zal u er zeker binnenkort alles over vertellen.
Een wat vreemde eend in de bijt was het Amerikaanse Oshkosh Defense. Voor het eerst bracht deze defensiereus een voertuig naar Nederland. De JLTV (Joint Light Tactical Vehicle) zou wel eens kunnen gaan meedingen met de 12 Kn Overig verwerving in het project Defensiebrede Vervanging Operationele Wielvoertuigen (DVOW). Het bedrijf wilde daar echter niet op ingaan. Zoals alleen Amerikanen dat kunnen werd er verteld dat hun enige missie was om militairen veilig en in leven te houden tijdens hun missie. Als buren hadden ze het Franse Arquus met een soortgelijk voertuig, de Sherpa Light Scout. Het ziet ernaar uit dat de industrie zich al opmaakt voor dit deel van het project. En geef ze eens ongelijk.
Er was natuurlijk nog veel meer te zien maar we gaan ze hier niet allemaal opnoemen. Daarom hieronder een fotogallerij.