Rheinmetall persbericht 16 maart | Automatisch vertaald
Her Majesty's Armed Forces heeft vier Rheinmetall Mission Master robotvoertuigen besteld. Deze onbemande grondvoertuigen zijn geconfigureerd voor het vervoer van vracht en zullen deel uitmaken van het programma Robotic Platoon Vehicle van het Verenigd Koninkrijk. Dit programma is ontworpen om te bepalen in hoeverre onbemande voertuigen de gevechtseffectiviteit en capaciteiten van afgezette troepen op pelotonniveau kunnen verbeteren. De vier Mission Master – Vrachtwagens worden in het voorjaar van 2020 geleverd. Daarnaast omvat de leveringsomvang twee brancardsystemen die in slechts 60 seconden in het vrachtvoertuig kunnen worden geïntegreerd. De bestelling, die eind 2019 werd geplaatst, omvat ook training en serviceondersteuning, evenals reserveonderdelen. De voertuigen zullen worden geleverd door Rheinmetall Canada, waarbij Rheinmetall BAE Land Systems als ondersteuningspartner ter plaatse ondersteunende diensten zal verlenen.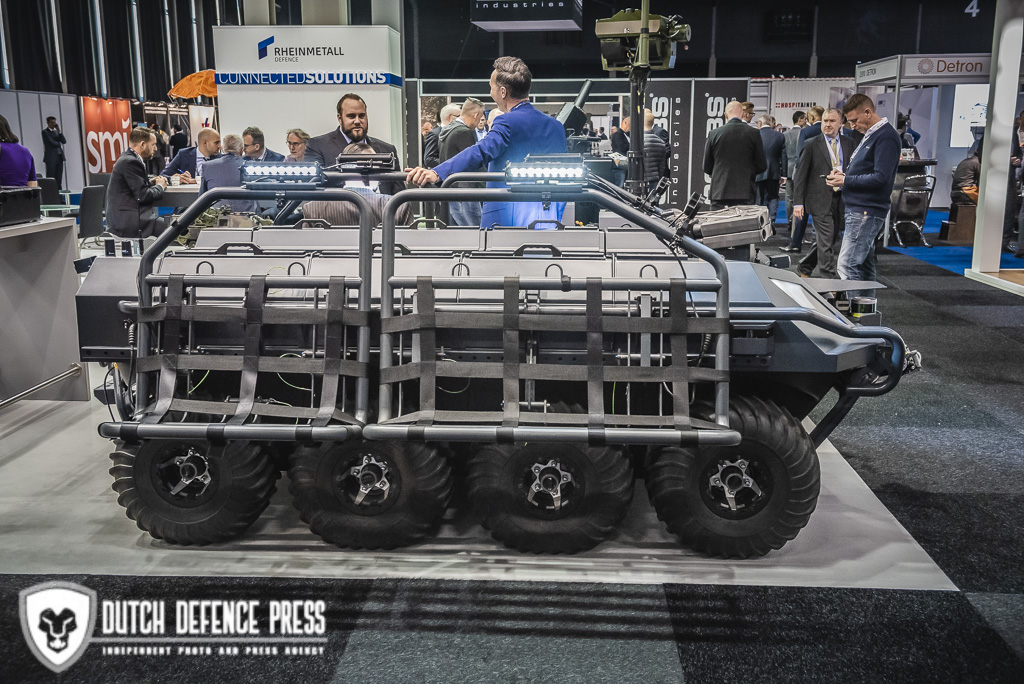 Robotica verandert het moderne slagveld al. Rheinmetall's nieuwe Mission Master, een modulair onbemand grondvoertuig (UGV), verbetert de gevechtsprestaties van soldaten die op de grond zijn ingezet op tal van manieren. De kunstmatige intelligentie en robotkracht van de Mission Master betekenen dat het een veelheid aan saaie, vuile en gevaarlijke taken kan uitvoeren die troepen anders zelf zouden moeten uitvoeren, waardoor ze door kunnen gaan met het belangrijkste van alles: hun kernmissie.
Het Mission Master – Cargo-systeem vermindert de gevechtslading die soldaten moeten dragen, wat hun mobiliteit en efficiëntie vergroot. Dankzij het flexibele opbergconcept en het robuuste ontwerp kon de Mission Master – -Cargo een laadvermogen van maximaal een halve ton aan benodigdheden, tactische uitrusting of medische apparatuur dragen.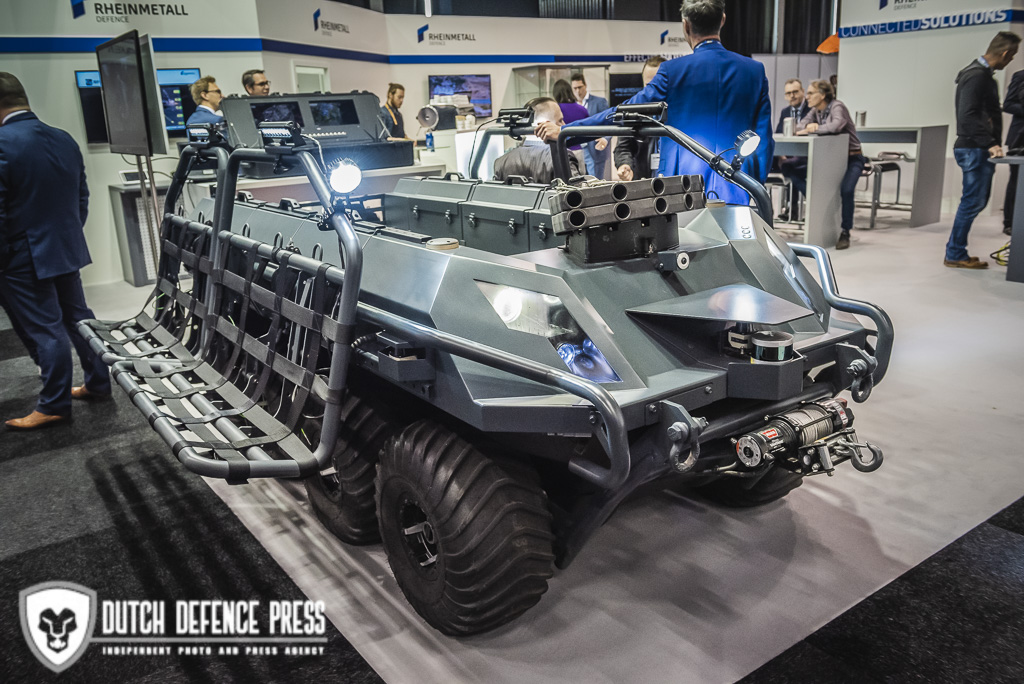 Klaar voor actie, de Mission Master kan in een autonome of halfautonome modus opereren als een volwaardig lid van het gevechtsteam. Het Mission Master-platform is ontworpen voor maximale flexibiliteit en kan gemakkelijk worden aangepast voor een breed scala aan verschillende missies dankzij modulaire build-ons die speciaal zijn ontworpen voor snelle installatie. Mogelijke toepassingen zijn onder meer bewaking, bescherming, evacuatie van slachtoffers, brandbestrijding en CBRN-verkenning en detectie. Het kan ook dienen als een mobiel radiostation.
Snelheid, schaalbare autonomie en bewezen hoge mobiliteit in alle soorten terreinen maken de amfibische Mission Master tot een krachtige, zeer betrouwbare kameraad van afgezette krachten die in kleine groepen opereren.