Belgian arms manufacturer FN Herstal launched a new light machinegun today, the FN Evolys tm. The company showed the new weapon in a digital event on the FN Herstal website. Available in both 5.56 and 7.62 versions, FN's new creation is what they call 'ultralight'. The FN Evolys weights between 5,5 and 6 kilograms, depending on the caliber. That brings it close to the weight of an assault-rifle.
single shot
Not normally found on machineguns is the ability to fire the weapon single shot. FN added this for self-defence. Also the integrated mounting rails for optics and other equipment. The rail is integrated into the receiver, adding to the accuracy of the added optics. The mounting of sound-suppressors is no longer an afterthought, the weapon being designed with the use of suppressors in mind, even when fitted permanently..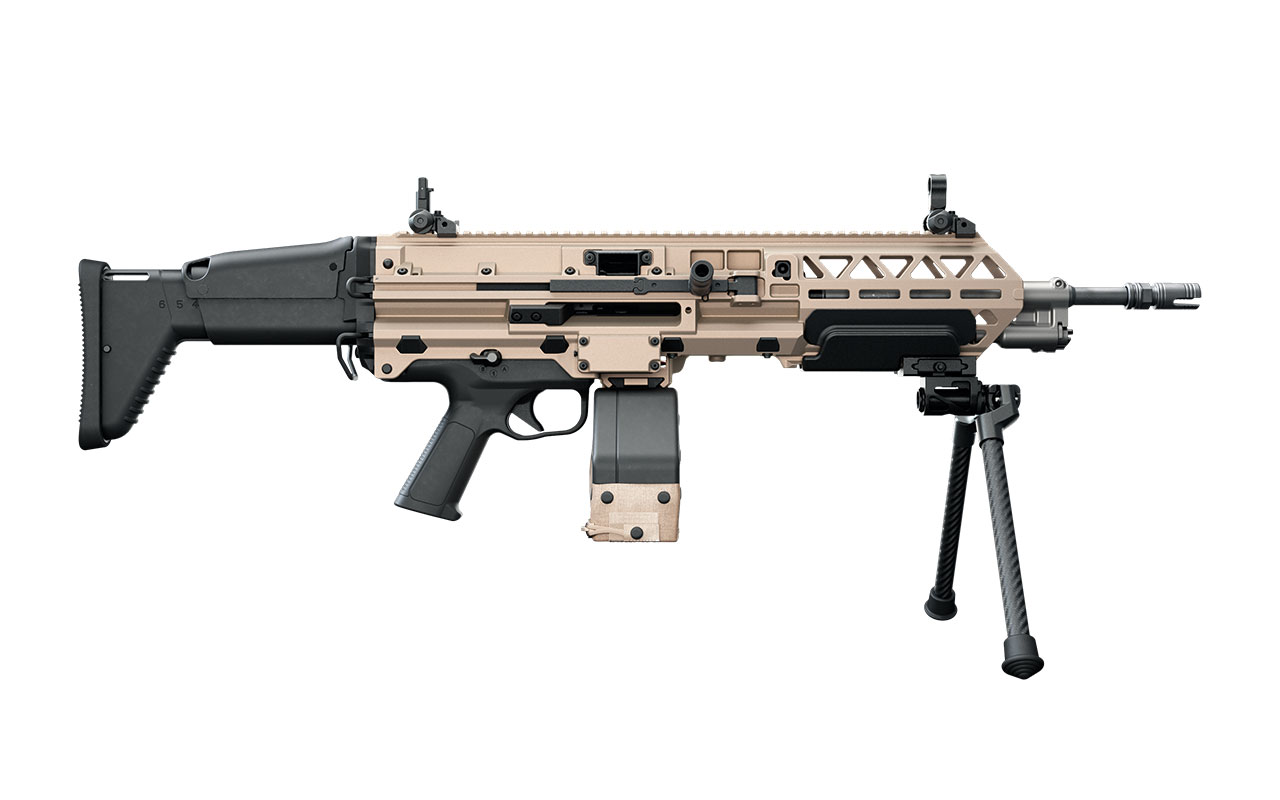 To reduce the weight of the Evolys the design team looked at new materials and their properties. The weight reduction could not compromise reliability or user safety. One such material is the use of the latest version of high performance polymers and innovative production methods. FN managed to get a thirty percent weight reduction compared to similar weapons on the market today.
The hydraulic buffer means a steady rate of fire and reduces recoil. The FN Evolys' gas operated system and short-stroke piston prevents firing residue from reaching the moving parts reducing the risk of stoppages. Using of a sound-suppressor has no reduction in performance. That is because the weapon was developed from the start to have no negative effect of back pressure from using a suppressor. Another advantage is the open bolt system.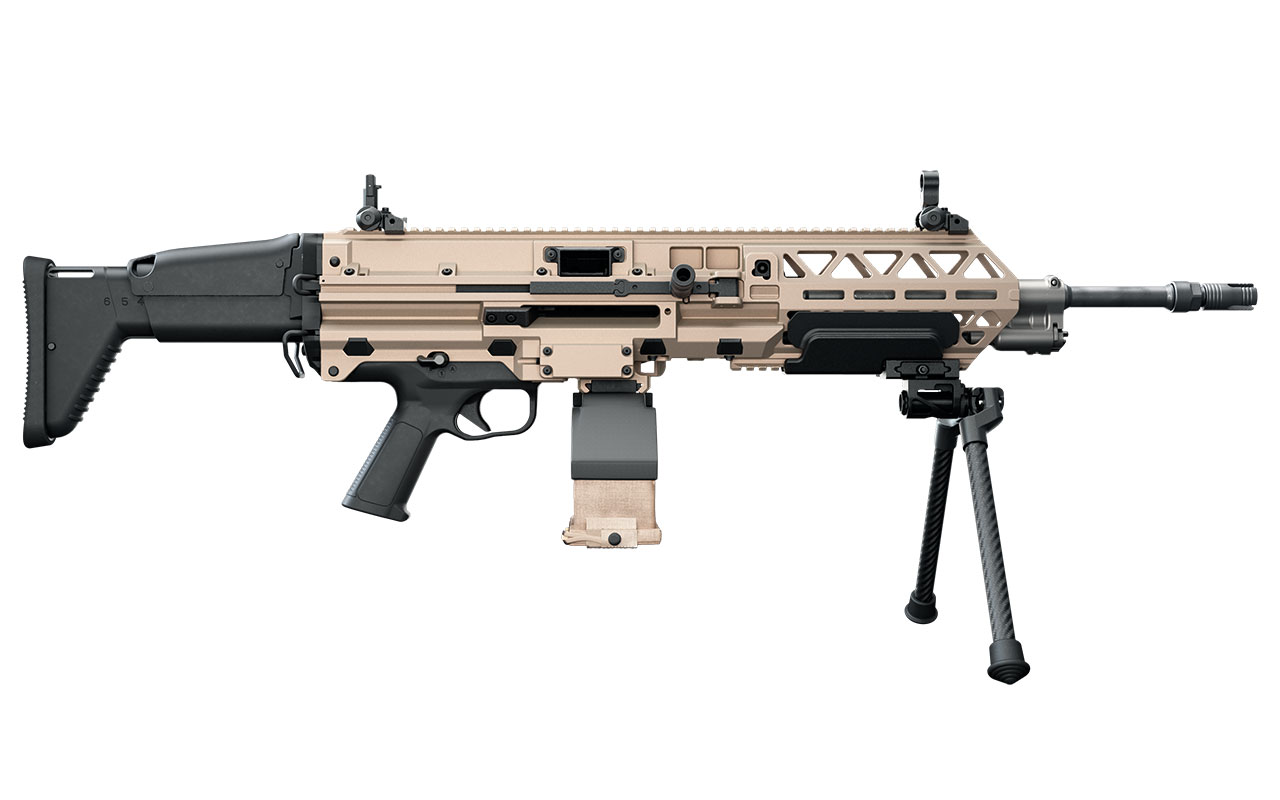 lateral feed
The weapon has an integrated rail running the whole upper section. That meant that FN had to design a patented lateral feed system. A real innovation. The long rail makes it easier to mount a wide array of optics, or combination of optics to the FN Evolys. Loading the weapon can be done with one hand, by right – and lefthanded operators. An incorrectly placed belt will automatically pushed into the correct position when the feedcover is closed. After firing the last round, from a freed belt or the same magazine pouches used with the FN Minimi, the last link is ejected, making reloading faster and reliable.
The firing selector is ambidextrous and the stock looks like the one from the company's FN SCAR and can be positioned to suit the gunners liking. According to FN Herstal, this new weapon will close the gap to assault rifles, making it no longer an issue to choose between the two.
The online event can be watched here.
The datasheets on both versions can be found on the FN Herstal website. For the 5.56 here and the 7.62 here.