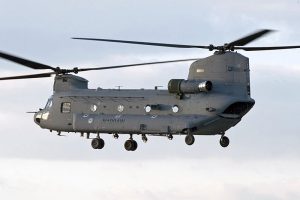 Dutch defence minister Hans Hillen has informed Dutch parliament on May 16th that he has ordered the Dutch MoD to initiate a possible buy of eleven additional new-built CH-47Fs in order to ensure the long term viability of the Dutch medium transport helicopter (MTH) fleet. This would effectively put an end to the planned modification of the current eleven remaining CH-47D airframes to CH-47F standard.
This mid-life update programme was to start from 2016 and would allow the Dutch MTH fleet to stay in service until 2035. The acquisition of new Chinooks is considered to be a more cost efficient solution as it would provide the Dutch armed forces with an extended service life of its Chinook fleet until 2045. Ambition levels concerning the number of possible overseas operations for which MTH support needs to be be available will not have to be altered during the process. This will be achieved because the current CH-47D fleet will be retained to support ongoing operations during the phase-in of the new aircraft. The remaining Delta-models will be disposed of once all CH-47Fs have been delivered.
Hillen expects the current batch of six CH-47Fs on order to enter service soon despite earlier delays which were mainly due to software problems in the avionics architecture. All seventeen Dutch F-model Chinooks will get provisions for carrying a specialised SF kit of which now an additional two will be bought to bring the total number up to six. In addition, the whole fleet will get provisions to carry Piloting-FLIR, Infra-Red Suppressor Systems and Directional Infra-Red Countermeasures (DIRCM) equipment. Current funding will allow the buy of six of these systems each.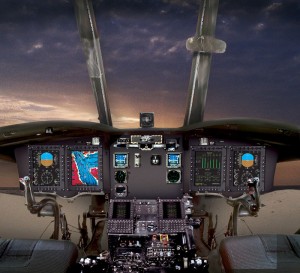 Meanwhile a Royal Netherlands Air Force AH-64D Apache conducted a series of trials onboard the Dutch Landing Platform Deck (LPD) HrMs Rotterdam on May 8th 2012. This marked the first time that an attack helicopter from the Dutch DHC landed onboard a Netherlands Royal Navy vessel.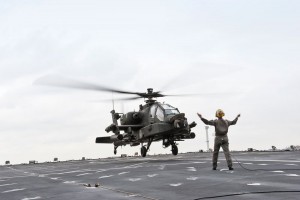 The recent NATO air campaign over Libya, Operation Unified Protector, and the subsequent deployment of French and British attack helicopters onboard coalition ships, has led the Dutch air force to investigate how the AH-64D concept of operations can be expanded to include support of littoral operations.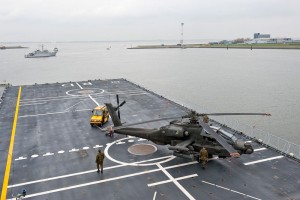 The current series of trials focuses on the technical and logistical challenges that embarked Apaches of 301 Squadron might face during an operational deployment.
Weapons storage, refuelling procedures as well as over deck wind limitations are specific issues which need to be addressed.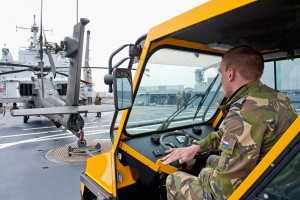 This new development is also evidence of a growing joint approach in the Dutch armed forces concerning rotary wing operations. Cougar aircrews from 300 Squadron are currently deployed onboard the HrMs Rotterdam in order to fill the void during transition from Lynx to NH90. The Dutch navy LPD assumed duties as flagship for the NATO led counter piracy Operation Ocean Shield on August 4th. Rotterdam carries two Cougars which provide shipborne search and rescue, medical evacuation, vertical replenishment as well as transport for boarding and search teams.