Alles is anders dit jaar. De oorzaak zal duidelijk zijn. Had iedereen zijn zinnen gezet op een mooie grote oefening met 4000 militairen in Duitsland, liep het toch even anders. Afgelopen week verplaatsten eenheden van 43 Gemechaniseerde Brigade zich voor oefening Zebra Sword vanuit Havelte naar de Vlasakkers bij Amersfoort. In plaats van met de trein werd het een mooie verplaatsing over de weg.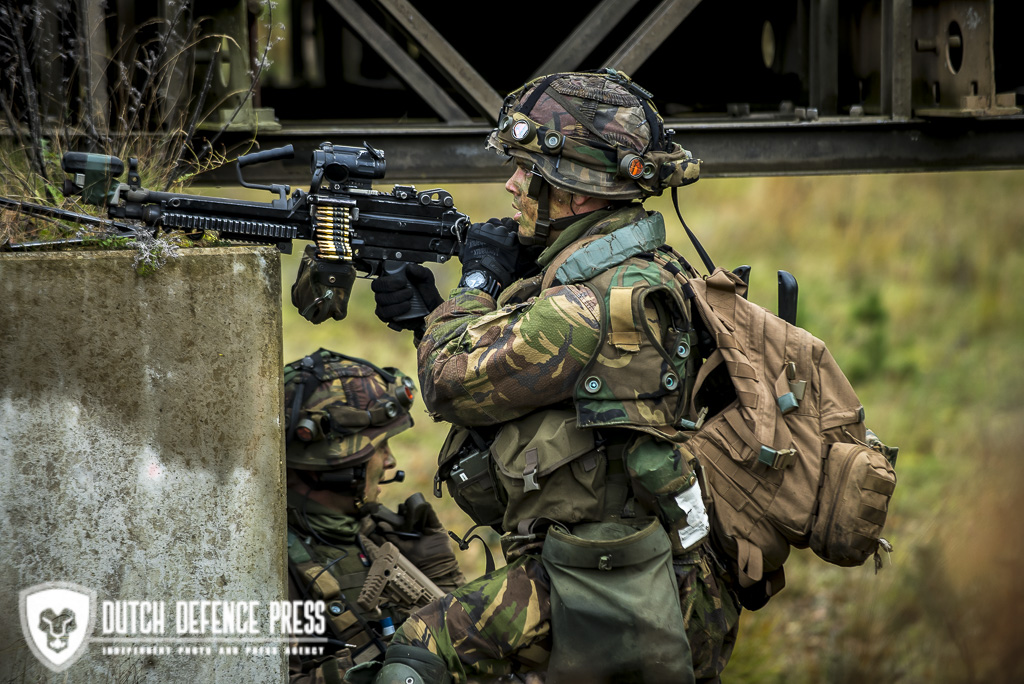 Zebra Sword duurt drie weken en de oefeningen vinden plaats in grote delen van het land. Vrijwel op alle militaire terreinen zullen eenheden oefenen. In het midden van het land zullen eenheden ook buiten de militaire oefenterreinen te zien zijn. Vanwege de COVID restricties zullen zij het contact met burgers zo veel mogelijk mijden.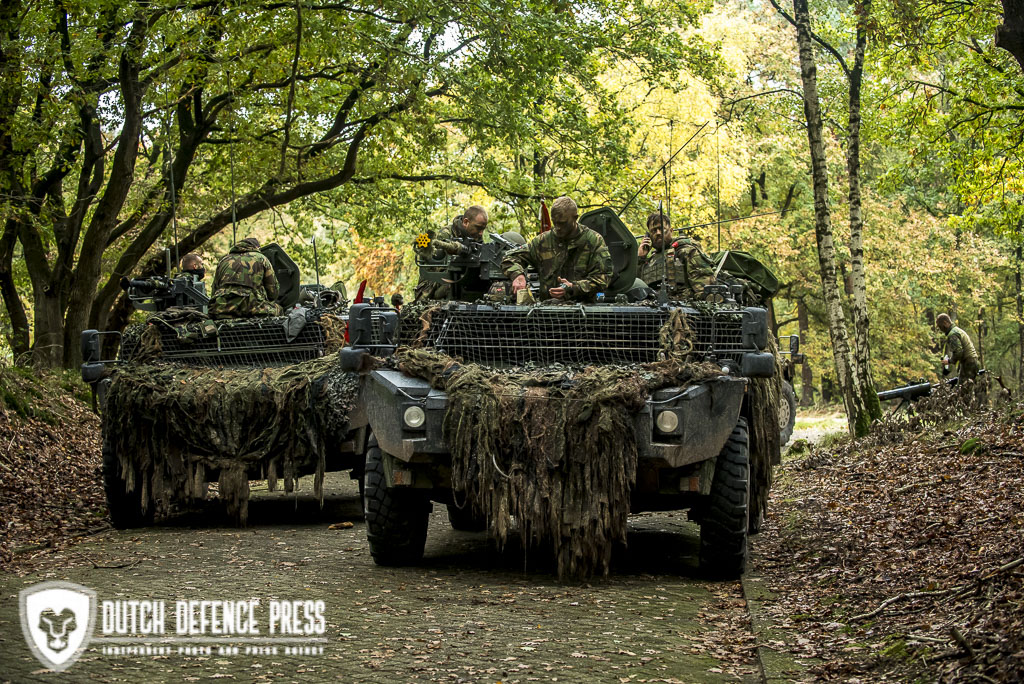 Carousel
Op de Vlasakkers kwamen deze week voornamelijk eenheden van 44 Pantserinfanterie bataljon Johan Willem Friso en 11 Pantsergenie bataljon in actie. In een zogenoemde carousel wisselden de eenheden elkaar af in diverse scenarios. Zo moest er bij een uitgestegen actie een brug worden ingenomen. Hierbij konden de CV90's niet ongezien in de buurt komen. In een volgend scenario stuitte de CV90's op een versperring met mijnen. Hiervoor werd de pantsergenie ingezet om de route naar het doel vrij te maken. Daarna moest een sterke oefenvijand worden uitgeschakeld om het doel te bereiken.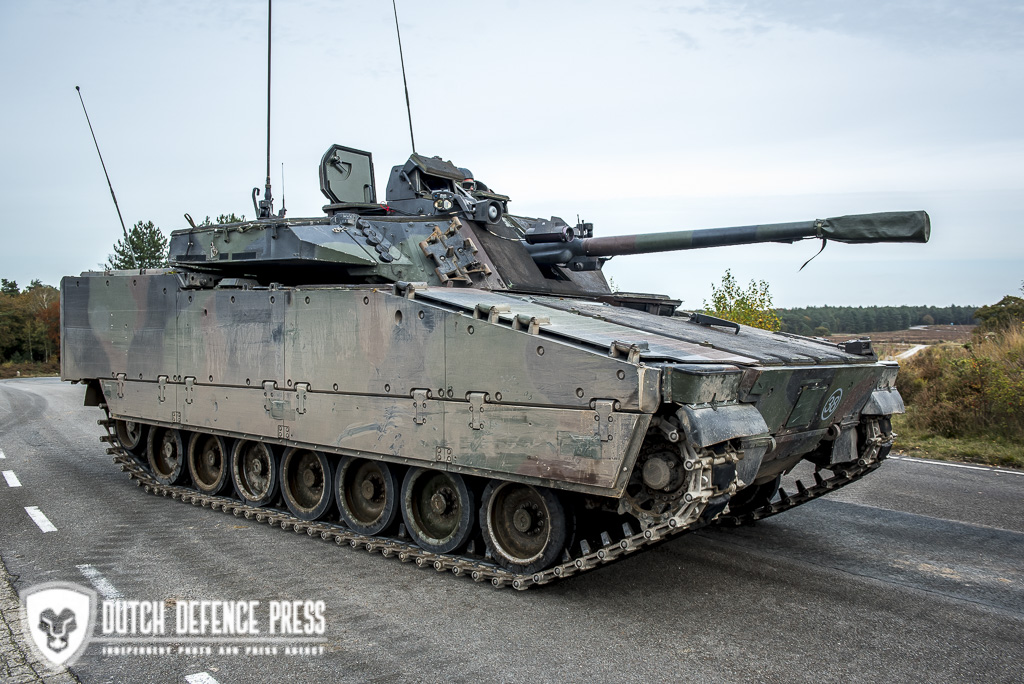 MCTC
Er werd geoefend met het Saab MCTC-systeem (Mobile Combat Training Centre). Door het plaatsen van zenders en ontvangers op alle militairen, wapens, wapensystemen en voertuigen worden treffers geregistreerd en de schade bepaald. Schiet je met een Colt op een CV90 zal dat geen effect hebben. Doe je hetzelfde met een Spike, dan zal de CV90 uitgeschakeld worden. Het systeem zal zelf bepalen aan de hand van waar de treffer wordt gescoord en door welk wapen, wat het resultaat is. Voertuigen kunnen volledig of gedeeltelijk uitgeschakeld worden. Militairen kunnen gewond raken of de gehate mededeling "kill" te horen krijgen uit een klein speakertje op het vest. De oefenleiding kan vanuit een controlepost het gevecht en de effectiviteit volgen.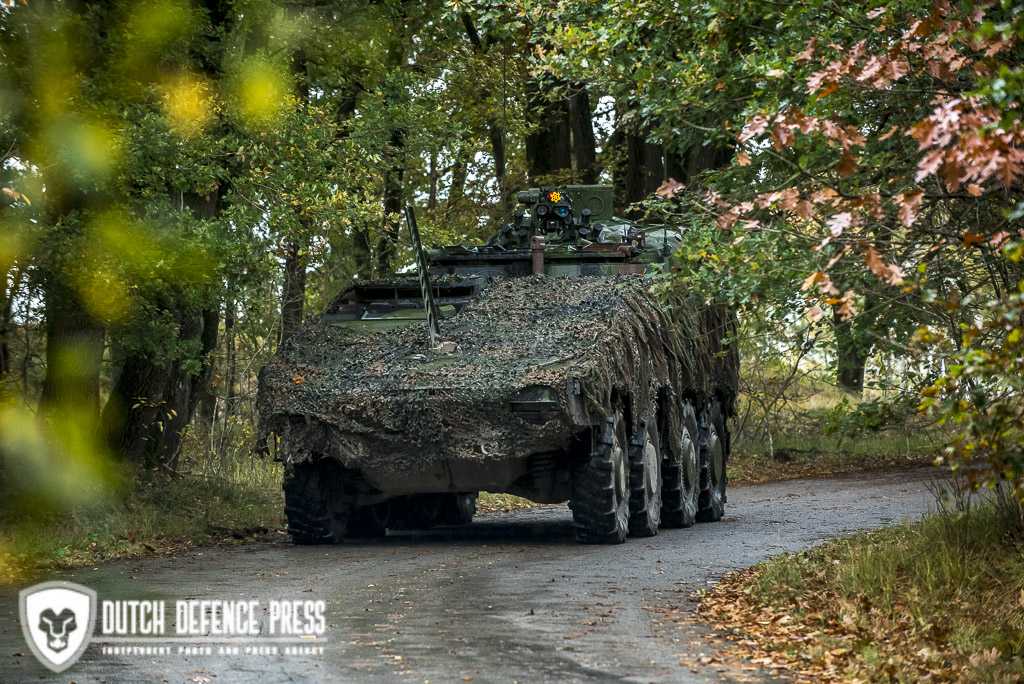 Het is jammer dat het in Nederland niet mogelijk is om in groot verband en met scherpe munitie te oefenen. Er is geen oefenterrein dat groot genoeg is. Dan blijft er niets anders over dan met kleinere eenheden zelfstandig te trainen en te oefenen. Het allerbelangrijkste is dat er weer geoefend wordt en dat onze militairen de nodige skills en drills weer onder de knie krijgen. Voor onze veiligheid.