Posts tagged with "Bundeswehr"
dinsdag, 23 februari 2021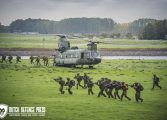 Gallery
dinsdag, 9 oktober 2018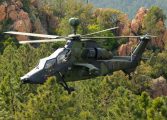 Featured
donderdag, 8 december 2011
Featured
West-Duitslands toetreding tot de NAVO, op 6 mei 1955, vond 50 jaar geleden plaats tegen de achtergrond van...
Featured
The project to develop the Puma infantry fighting vehicle is now one of the Bundeswehr's most important...
Featured
In August 2002, a joint initiative of the Bundeswehr and the German defence industry succeeded in setting the...