Speciale pantserwielvoertuigen geven de Nederlandse landmacht weer een sterkere positie op het slagveld van de 21ste eeuw. Vandaag kreeg landmacht-inlichtingeneenheid 'JISTARC' de eerste 'Multirole Electronic Warfare Bushmaster' uitgeleverd. Vanwege het vertrouwelijke karakter van de eenheid, vond de overhandiging plaats in besloten kring.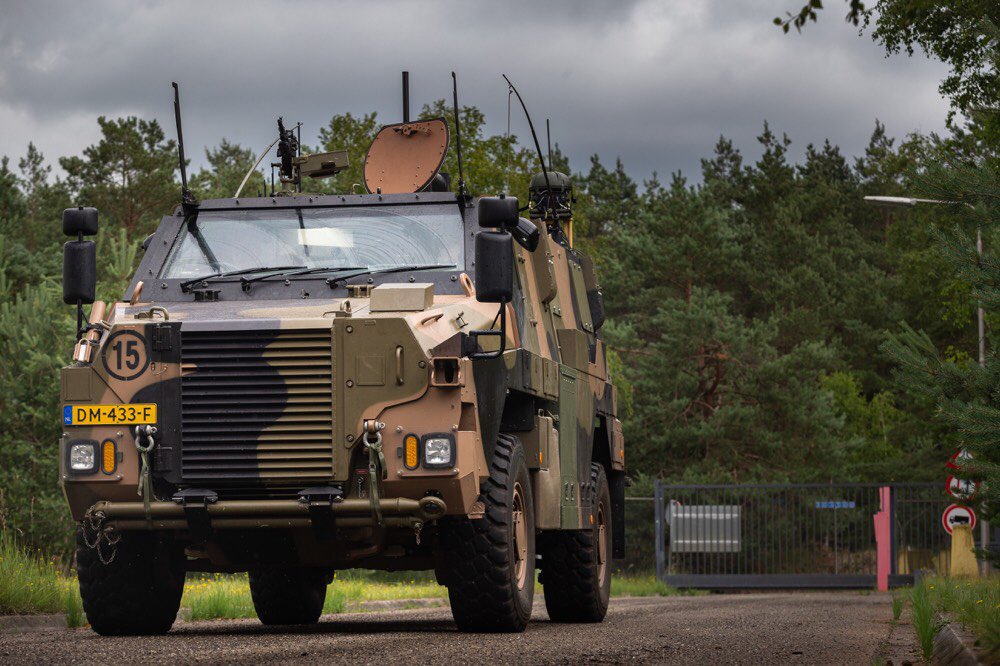 De nieuwe 'MEW-Bushmaster' bundelt in 1 voertuig de belangrijkste systemen, waarmee de inlichtingeneenheid in een inzetgebied bijvoorbeeld radioverkeer, digitale transmissies en cyberactiviteiten kan identificeren, volgen en verstoren. Met het nieuwe type heeft de Koninklijke Landmacht unieke capaciteit in huis, gerealiseerd door het eigen IT-bedrijf van Defensie (Joint IV Commando – JIVC) in samenwerking met de industrie.
De Bushmasters betekenen niet alleen extra capaciteit voor 'Cyber Electro Magnetic Activities' (CEMA), maar het speciale type verruimt – dankzij betere bescherming en meer mobiliteit – ook de inzetmogelijkheden van JISTARC's 102 EOV-compagnie. Deze eenheid kan hiermee in minder toegankelijke gebieden en onder grotere gevaarzetting worden ontplooid.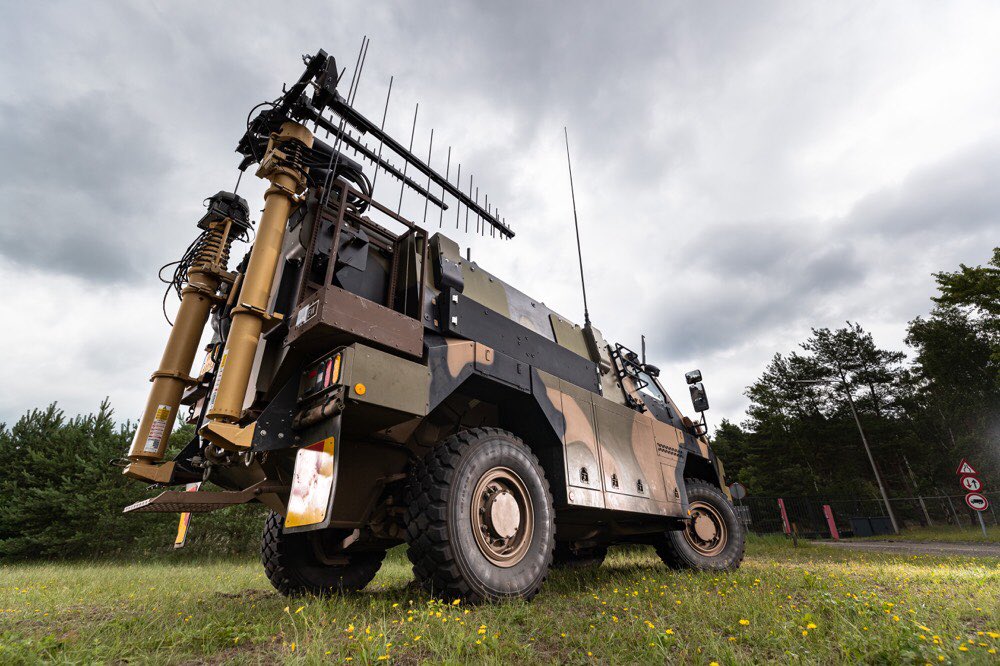 In het hoogtechnologische speelveld van het militair landoptreden speelt informatie – in de breedste zin van het woord – een groeiende rol, of het nu gaat om opdrachten die een commandant via de radio verstrekt of om bit and bites waarmee je een computergestuurde brug kan bedienen. Het functioneren van 'verbindingen' en het wel of niet kunnen beschikken over (geheime) informatie zijn bepalend voor het succes van een operatie. 102 EOV-compagnie van het JISTARC is een van de capaciteiten, die de kracht de landmacht in dit informatiedomein bepalen.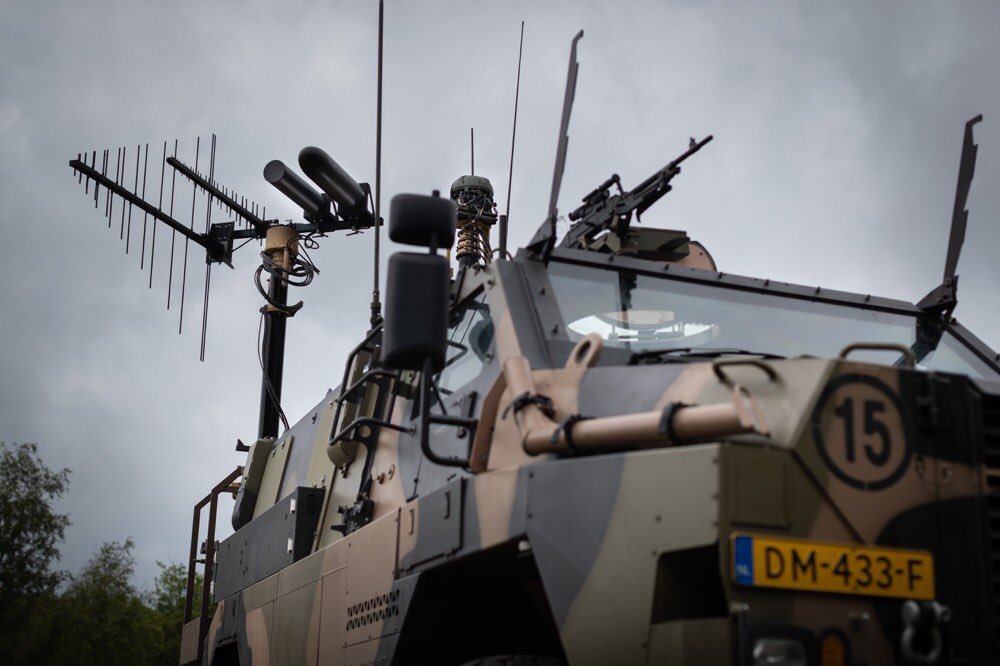 102 EOV-compagnie is een van de inlichtingencapaciteiten van het Joint Intelligence Surveillance Target Acquisition and Reconnaissance Commando (JISTARC) van de Koninklijke Landmacht. EOV staat voor Elektronische Oorlogsvoering. Een EOV-eenheid kijkt, als het ware, door een speciale bril naar het slagveld en kan cyber- en elektromagnetische activiteiten waarnemen. Zo kunnen de militairen vaststellen waar een vijand zit, zodra deze bijvoorbeeld bepaalde communicatieapparatuur aanzet. Ze kunnen de data onderscheppen en verstoren. Ook hebben ze middelen om eigen datastromen te camoufleren en vijandelijke storingsactiviteiten te saboteren.