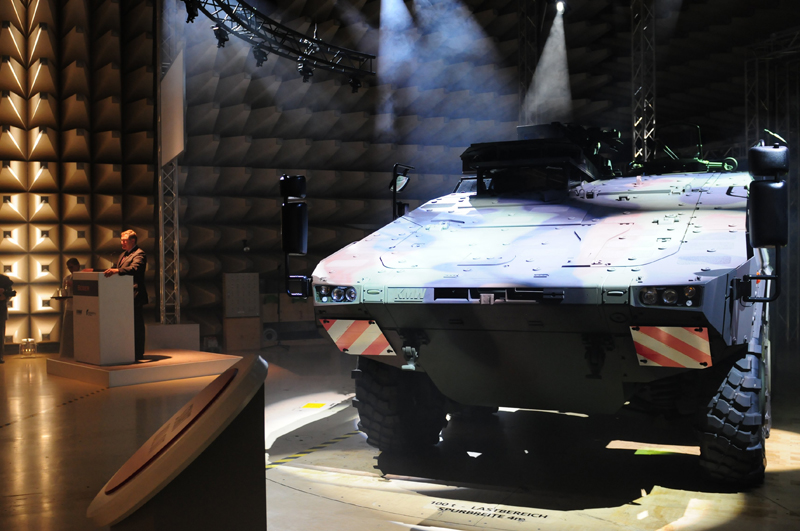 Rheinmetall and Krauss-Maffei Wegmann hand over first serially produced Boxer vehicle
Official transfer of the first serially manufactured transport vehicle has taken place in the presence of German and Dutch defence ministers.
The armed forces of Germany and the Netherlands have taken delivery of an optimally protected, highly mobile transport vehicle with massive useful load carrying capacity.
At a ceremony in Munich, Krauss-Maffei Wegmann (KMW) and Rheinmetall Defence transferred the first serially produced Boxer to the Organisation Conjointe de Coopération en matiére d'Armement (OCCAR), which is administering the Boxer project, and Germany's Federal Agency for Defence Technology and Procurement (BWB).
The transfer took place in the presence of German defence minister Dr. Franz-Josef Jung, and Dutch defence minister Eimert van Middelkoop. The series order for the Boxer includes a total of 272 vehicles for the German Bundeswehr and 200 for the Dutch armed forces. The Dutch Army will take delivery of the Boxer from 2011 through to the end of 2016.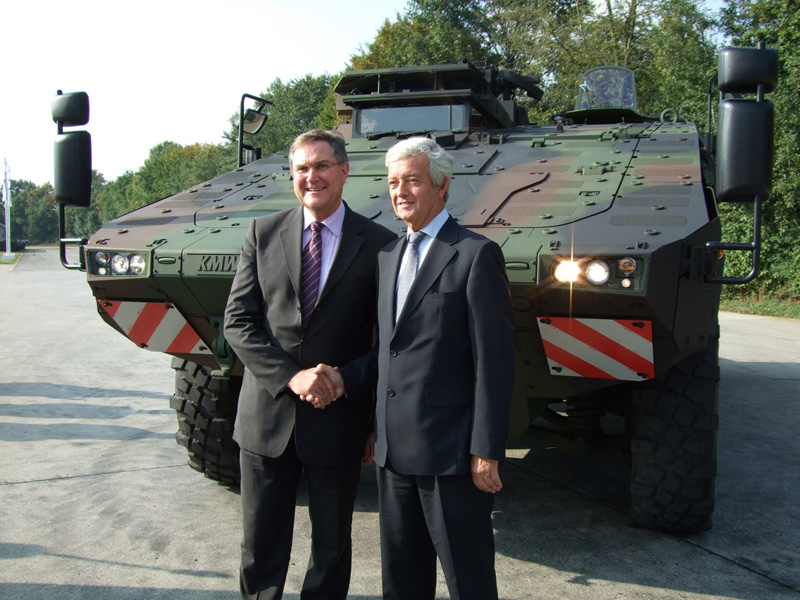 "The Boxer project underscores the cutting edge position of the German defence industry, and not just in Europe", declared Klaus Eberhardt, Chairman of the Executive Board of Rheinmetall Defence, noting that "no other vehicle is so systematically oriented to the current and future needs of the armed forces. We thus see strong potential for additional international sales."
In the words of Frank Haun, Chief Executive Officer of KMW, "The Boxer is an impressive example of European defence cooperation. The German and Dutch armed forces are getting a highly protected, highly mobile transport vehicle that's specifically designed to meet the needs of the modern military. I'm especially pleased that the defence ministers of both Germany and the Netherlands are on hand for the official transfer, which indicates the importance which both countries attach to the Boxer project."
The Boxer armoured transport vehicle is a pioneering, highly mobile 8×8 wheeled vehicle. Thanks to its modular design, it can be quickly modified for a wide variety of missions, going from a medivac role, for instance, to a command and control configuration. To do this, all that is necessary is to exchange the mission modules on the vehicle chassis. When configured as a section (squad) transport vehicle, the Boxer can carry up to ten men, who benefit from excellent protection against landmines and ballistic threats: the fully armoured fighting compartment assures
maximum crew survivability. Superb mobility, excellent self-defence weaponry and a heavy payload are further key features of this versatile, highly flexible transport vehicle.
KMW and Rheinmetall have joined forces with other national and international partners in the ARTEC consortium to make the Boxer a reality.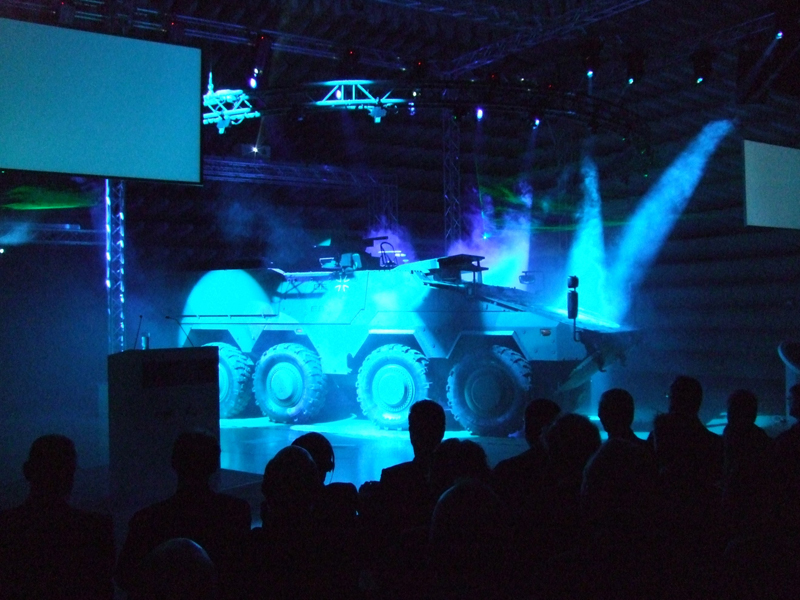 More information www.rheinmetall-defence.com