The Sperwer short range tactical UAV (SRTUAV) was launched for its last flight in Dutch service on June 29th, 2011. Sperwer is one of the victims of the current wave of defence budget cuts that are affecting the Dutch armed forces. SAGEM Sperwer UAVs were taken into service from 1999. They were operated by 101 RPV Battery which conducted a total number of 601 flights with their Sperwers amounting to 1151 flight hours. Until March 1st, 2009, Sperwer was operational with Dutch armed forces in Afghanistan (285 flights were made resulting in 713 flight hours). Following this, Aeronautics from Israel started to provide services to Dutch ISAF troops with its Aerostars until the drawdown of forces in Uruzgan province late 2010.
As an interim solution, a limited number of Insitu Scan Eagles will be used which are planned to arrive in 2012. Acquisition of ScanEagle is considered to be more cost-efficient than continued use of Sperwer. A permanent replacement for Sperwer is expected to be inducted into service in 2014 or 2015 with 10 to 12 systems likely to be acquired.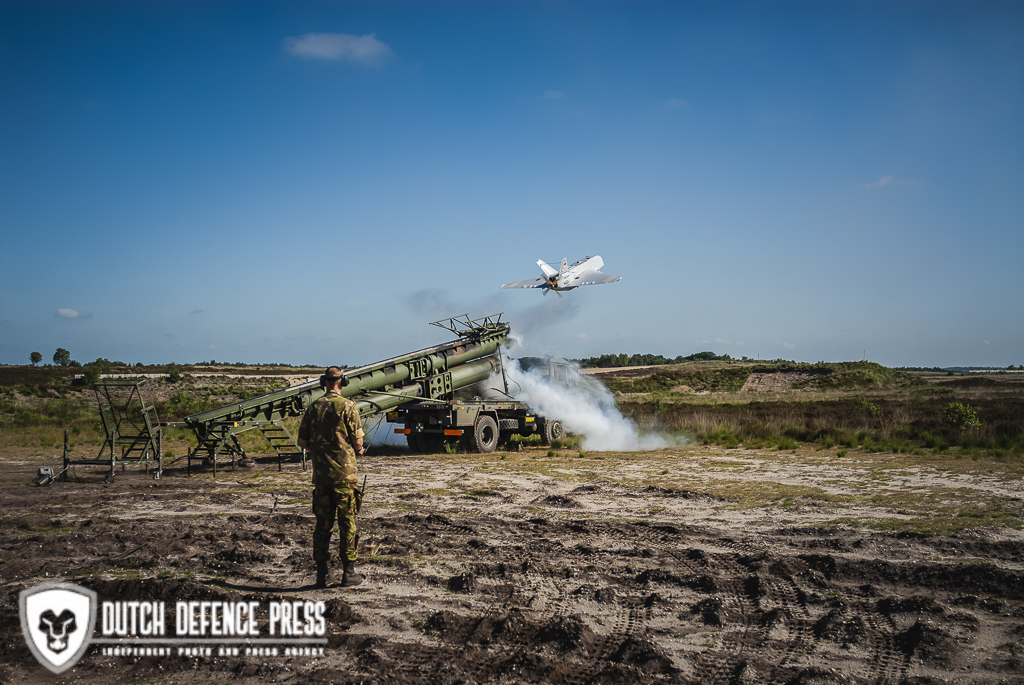 In addition to tactical UAVs, the Dutch DoD is reviving the long sought after purchase of a MALE unmanned aircraft system consisting of four aircraft. With Predator variants in service with a number of European NATO partners, it is expected that the Dutch government will follow suit and will acquire a General Atomics product in the near future.