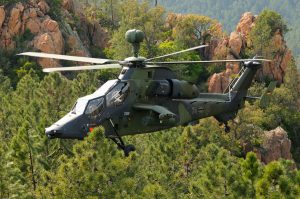 German defence minister Thomas de Maiziëre revealed his restructuring plans for the German armed forces on October 26th. He outlined his department's aims and explained the organisational alterations that are proposed for the Bundeswehr.
Luftwaffe – The air force is confronted with massive changes. The Luftwaffenführungskommando in Cologne will be transformed into the Kommando Einsatzverbände Luftwaffe (Airforce Combat Command). All operational air force units will be commanded directly by this new command. This means that the intermediate divisional level (Luftwaffendivision) will be abolished.
De Maiziëre plans to reduce the number of Eurofighters that will be acquired. Tranche 3B is to be cancelled, which means that 140 Eurofighters will now be inducted into Luftwaffe service instead of 177. Operational German Eurofighter units will be transformed into three multi-role fighter wings as a result of the Luftwaffe's new emphasis on air-to-ground operations and ISR capabilities. These units will be stationed at the air bases of Laage, Neuburg, and Nörvenich (and a detachment at Wittmundhafen). To improve Eurofighter air-to-ground capabilities, the air force intend to acquire a limited number of dual mode guided (combining laser and INS/GPS guidance) GBU-48 Enhanced Paveway II bombs. At the same time, Eurofighter integration with the Taurus stand off weapon is likely to be slowed down due to budgetary restrictions.
Tornado numbers will be cut from 185 to 85 before 2017. Jagdbombergeschwader 32 (JBG- Fighter Bomber Wing) at Lechfeld AB will disband. This might indicate that the air force will relinquish its suppression of enemy air defence (SEAD) capability (Tornado ECR) or that SEAD responsibility will be transferred to another Tornado unit for the time being. In contrast, JBG 33 at Büchel AB will retain its Tornado IDS fighter bombers. In 2010, German MoD figures indicated that maintaining a total number of 46 aircraft was deemed essential to guarantee Germany's share of NATO; s tactical nuclear capability. Integrating the strike task with Eurofighter is not foreseen at this moment.
The Tornados assigned to the Luftwaffe's reconnaissance unit Aufklärungsgeschwader 51 (Schleswig-Jagel) are being upgraded with Recce Lite advanced reconnaissance pods. However, there are indications that the unit will lose its anti-shipping capability which was inherited from former Marineflieger Tornado unit MFG2. Plans to integrate a similar capability on German naval air arm Orion maritime patrol aircraft (MPA) are also being studied.
Acquisition of A400M is to be reduced by 20 aircraft. Forty aircraft will now be bought to equip a single air transport wing at Wunstorf AB (Lufttransportgeschwader 62). During transition, the C160 Transall inventory will be reduced from 80 to 60 aircraft. Facilities at Hohn (LTG63) will be closed down. The decision to close down Landsberg-Penzing AB (LTG61) had already been made at an earlier stage.
Plans for a dedicated air force combat search and rescue helicopter (CSAR requirement for 19) will be shelved for the moment. As a result, German forces will only be able to provide an extended personnel recovery capability with CH-53. The Luftwaffe will not receive any NH90s due to the decision to consolidate light transport helicopter capability within army aviation.
While the Luftwaffe intends to gain unmanned combat air vehicles, its current UAS programmes are being hit by the cutbacks, though the SIGINT (signals intelligence) Eurohawk will be acquired as planned. The Luftwaffe will receive five air vehicles based on the RQ-4B Block 20 which will be outfitted with a Cassidian-developed Integrated Signal Intelligence System (ISIS). These HALE (high altitude long endurance) SIGINT UAVs will fill the gap that has existed since the last SIGINT configured Marineflieger Atlantic maritime patrol aircraft were withdrawn from service. In addition, Germany's contribution to the NATO Air Ground Surveillance programme (AGS) will be reduced from 6 to 4 Global Hawks. Northrop Grumman's AGS solution is based on the RQ-4B Block 40 which includes the Multi-Platform Radar Technology Insertion Program (MP-RTIP) sensor.
The SAATEG (Systems zur Abbildenden Aufklärung in der Tiefe des Einsatzgebietes or Deep Theatre Reconnaissance and Mapping System) project will see funding reduced as well. Sixteen MALE (medium altitude long endurance) systems are now to be acquired instead of the 22 previously planned. Currently, the German ISAF contingent is using three leased Israeli Heron 1s as an interim measure.
Heeresflieger – The army will lose its Division Luftbewegliche Operationen (DLO- Air Manoeuver Division). All operational army aviation units will become part of the new Division Schnelle Kräfte (DSK- Rapid Reaction Division) together with the remaining special operations forces of the Division Spezielle Operationen (DSO). The headquarters of this Special Operations Division will be transformed into the HQ of the new DSK at Stadtallendorf.
All German NH90s (80 are to be acquired instead of 122) will be concentrated within two light transport helicopter (LTH) regiments of the Heeresflieger (army aviation) at Fassberg (THR10) and Niederstetten (THR30). The NH90 programme is hampered by the inadequate logistical support of spare parts and by chafing problems. This in turn results in slowed down training due to limited availability of aircraft. Still, the German army intends to deploy NH90s and Tigers to Afghanistan next year. NH90s are to provide medevac capability to German ISAF troops in Regional Command-North.
In return, medium transport helicopter (MTH) capability will shift to the Luftwaffe. The German air force will take over 64 CH-53GS/GE/GAs (this figure includes a number of helicopters used for training; down from 82). The air force stance is that the combination of MTH capability and fixed wing transport will lead to synergy in air transport. At the same time, the army (Heer) seems to be moving towards a more groundcentric approach. This might have more to do with finances than doctrine: due to the draft being put into abeyance, the army will no longer be able to fill its ranks with massive numbers of conscripts. Building up a volunteer army will prove to be a serious drain on the army budget. Laupheim, currently a Heeresflieger base, will become host to the Luftwaffe Hubschraubergeschwader (HSG- Helicopter Wing) which will move in from Holzdorf AB. A detachment from HSG will be retained at Holzdorf though. Personnel from MTHR25 will be transferred to the air force to ensure that sufficient numbers of qualified air- and groundcrew will be available to operate the CH-53 in air force service. The other army MTH regiment at Rheine-Bentlage (MTHR15) will disband altogether.
Tiger acquisition is planned to be halved (40 instead of 80) giving the Heeresflieger just enough helicopters to outfit a single attack helicopter regiment at Fritzlar (Kampfhubschrauberregiment 36) and some training units. The other regiment at Roth (KHR26), currently still flying the Bo-105P1A1, will also disband. All remaining Bo-105 helicopters still in use for anti-tank or liaison purposes (145) will be withdrawn from service in the near future.
The Heeresfliegerwaffenschule (HFWS), the German army's aviation school at Bückeburg will be transformed into an International Helicopter Training Centre. Increased military cooperation between Germany and the Netherlands could lead to a combined NH90 training programme.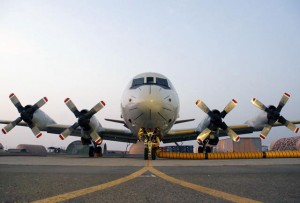 Marineflieger – The Marineflieger (naval air arm) will retain its eight P-3C Orion MPAs. The selection and procurement process for 30 new Maritime Helicopters will continue. These helicopters will replace the 21 aging Seakings and 22 Lynxes currently in service. All naval helicopter units will be concentrated at naval air station Nordholz. Closure of Kiel-Holtenau, which is still home to the Seaking fleet, had already been decided upon before the current round of restructuring announcements were made.