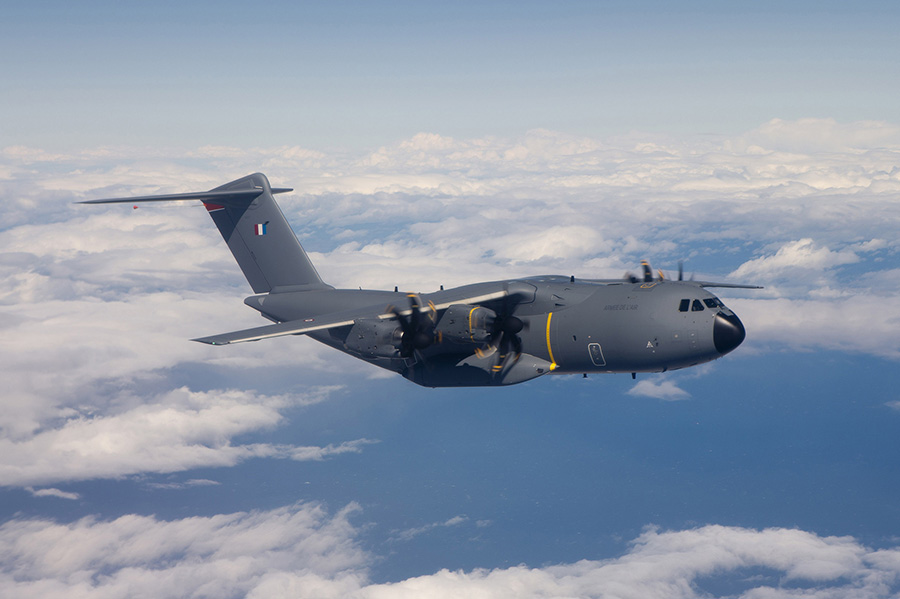 The French government released a much delayed white paper on defence and national security on 29 April 2013. The document builds on the previous 2008 White Paper which was issued under the Sarkozy presidency and which led to an extensive reorganisation and modernisation of the French armed forces.
Additional, more detailed information should become available once the latest defence budget details will have been discussed in French parliament this autumn. Although the latest white paper alleviated fears that the Hollande government would dispose of some critical operational capabilities, it is clear that further reductions in equipment, personnel and infrastructure will be implemented in the 2014-2025 timeframe. A total of €364 billion will be devoted to defence spending whereas €377 billion had been envisaged for the 2009-2020 timeframe in the previous white paper. However, despite the spending cuts, the French defence budget remains the second largest in Europe (behind the United Kingdom).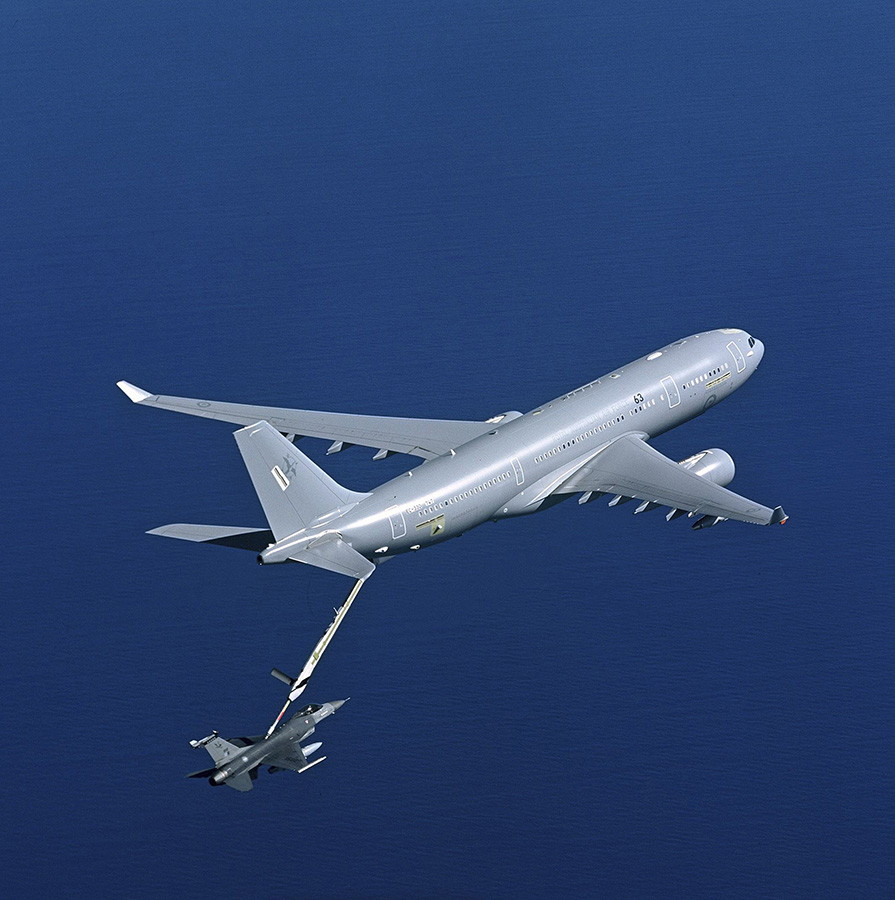 Geostrategic priorities
The current French government stays committed to maintaining a full spectrum military which can both defend France's national territory and project military power abroad in order to stabilise Europe's near environment in the Midde East and North Africa. Increased importance is once again placed on the African continent with prepositioned forces set to remain in Djibouti, Gabon and Senegal for many years. France will also retain a forward presence in the United Arab Emirates where it has stationed six Dassault Rafale multi-role fighter aircraft in recent times. Meanwhile, France's military presence in its overseas territories (Indian Ocean, Pacific, South America, and the Caribbean) has undergone a major reorganisation since the publication of the 2008 White Paper.
French armed forces will stay fully engaged in the military structures of NATO and continue to play an important role in the European Union. Striving for strategic autonomy on the one hand, France is also looking for further opportunities to pool and share major operational capabilities such as airlift (France is one of the participating member states in the European Air Transport Command), air-to-air refuelling (as part of the Dutch-led European Defence Agency's initiative for a strategic multi-role tanker transport capability from 2020) and naval aviation capability (together with the United Kingdom as a result of the 2010 Anglo-French Defence Co-operation Agreement).
The 2013 White Paper recognises the importance of France's military-industrial base, the preservation of which is seen as a prerequisite for its strategic autonomy. However, the current government also encourages increased European industrial cooperation under the auspices of the European Defence Agency.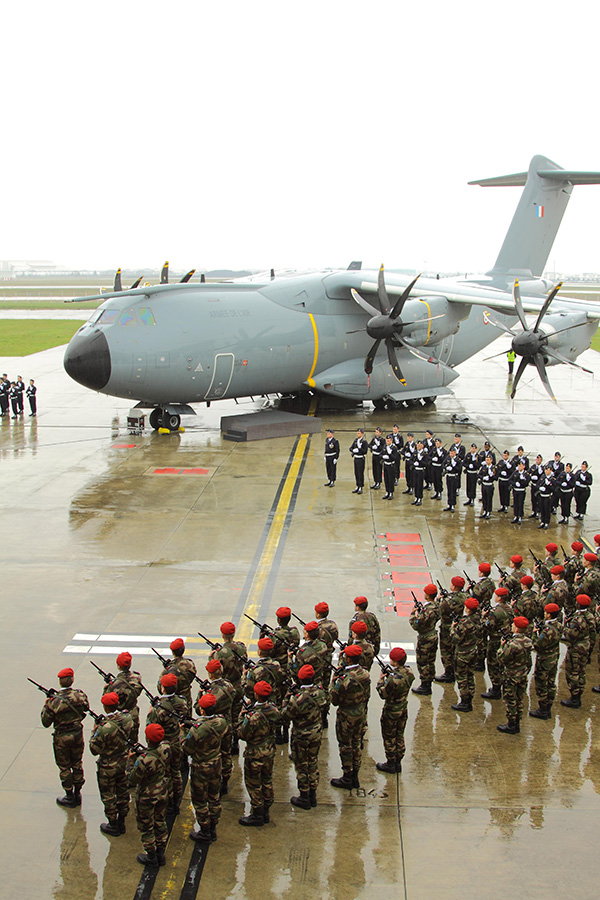 French ambition
The Hollande government aims to maintain a credible nuclear deterrent with an airborne component which consists of Rafale B F3s (and Mirage 2000N K3s for the time being) of the Forces Aériennes Stratégiques (Strategic Air Forces) and carrier borne Rafale M F3s, both variants capable of carrying the ASMP-A (Air-Sol Moyenne Portée Améliorée) improved medium range air-to-surface missile, and a naval component (submarines).
A total of 10,000 personnel will be kept available to support civilian authorities to counter potential crises at home while air and naval assets will continue to be part of France's air defence and maritime protection system. A slimmed down rapid reaction capability will be guaranteed by a joint force of 2,300 personnel (down from 5,000 in the 2008 White Paper) including a combined arms battle group with up to 1,500 troops, rotary wing support, 10 fighter aircraft, a naval group with an amphibious assault ship, transport and tanker aircraft, and maritime patrol aircraft.
Concurrently, the French military will retain the ability to conduct stabilisation operations, where necessary in three theatres, with resources including up to 7,000 troops, naval units including a flotilla centred around a Mistral class amphibious assault ship and approximately 12 fighter aircraft. It should also be able to engage in a major coercive operation involving special operations forces, up to two combat brigades representing approximately 15,000 army troops (down from 30,000), 45 fighter aircraft (down from 70), including fighters from a carrier based naval aviation group, while keeping large chunks of its stabilisation forces in the other theatres at the same time.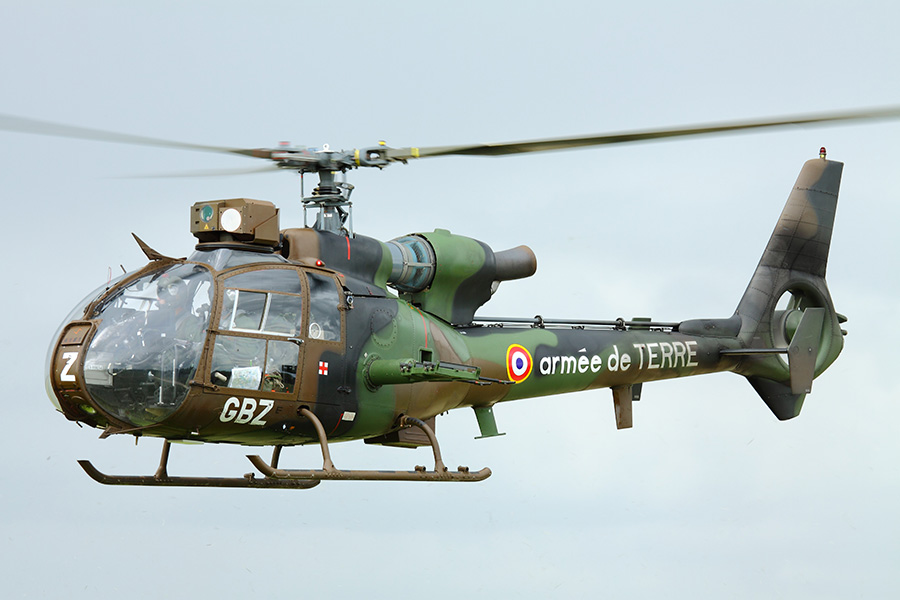 The means
The 2008 White Paper stipulated that the French air combat component should consist of a uniform fleet of 300 Rafale (both air force and navy) and modernised Mirage
2000D fighter aircraft in order to meet the stated operational ambition levels. Due to the latest guidelines, the fighter inventory will shrink to a mere 225 fighter aircraft (air and naval). With overall firm orders for Rafale standing at 180 airframes (including 48 Rafale Ms), total production will be significantly lower than earlier envisaged (234 air force, 60 navy).
The Mirage 2000D entered operational service in 1994. By mid-2012, approximately 60 airframes still remained in operational service out of 86 that were produced. The 2000D fleet is currently taking on some of the missions of older aircraft types like the Mirage F1CR which is destined to be withdrawn from service in mid-2014. According to the French Air Force Operational Evaluation Centre (Centre d'Expériences Aériennes Militaires – CEAM), the ASTAC (Analyseur Super hétérodyne TACtique) ELINT (electronic intelligence) pod should reach operational capability on the 2000D in late 2014. The Mirage 2000D fleet has significant service life left and was expected to undergo a major upgrade. How this will be affected by the latest white paper remains to be seen.
The future force structure will also include some 50 tactical transport aircraft (down from 70). In early June 2013, Marshalls Aerospace and Defence Group was awarded a study contract by the French defence procurement agency DGA for the upgrade of 14 Lockheed C-130H Hercules transport aircraft. It is therefore likely that the French MoD is contemplating a possible reduction of the number of Airbus Military A400Ms currently on order (50). The latest white paper figures also indicate a reduction in the number of A330 multi-role tanker aircraft which are likely to be ordered (12, down from 14). Seven airborne early warning aircraft (4 E-3Fs and 3 E-2Cs) will be retained and 12 MALE (medium altitude long endurance) unmanned aerial vehicles (UAV) will be acquired.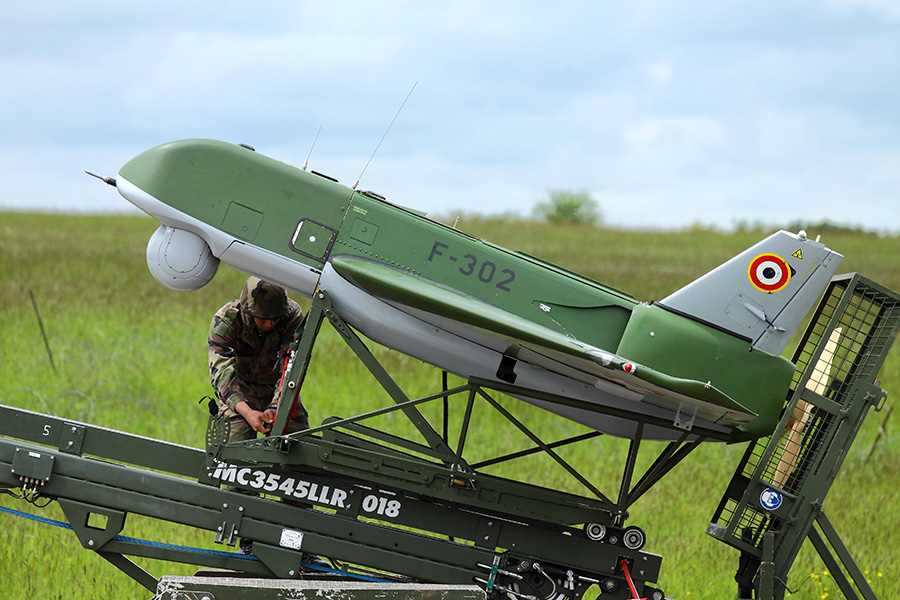 The 2013 White Paper indicates that French naval forces will have to rely on a single aircraft carrier and three (instead of four) Mistral class landing helicopter docks. After a previous postponement in 2008, this would mean an end to plans to acquire a second nuclear aircraft carrier.
The French army meanwhile will have a future fleet of 115 support helicopters (down from 130; including a minimum of 68 NHIndustries NH90 Tactical Transport Helicopters and 26 refurbished Eurocopter AS532 Cougars) and 140 reconnaissance and attack helicopters (including 40 Eurocopter Tiger HAPs, 40 Tiger HADs, and up to 60 refurbished SA342 Gazelles) for its airmobility requirements. It is obvious however that the French army air corps will not be getting the number of 133 NH90 TTHs that it had hoped to receive at an earlier stage. The French army will also operate some 30 tactical UAVs with the Thales Watchkeeper WK450 being looked into to replace the current inventory of Sagem Sperwer UAVs.
The new white paper places an increased emphasis on cyber warfare, special operations forces and intelligence, surveillance and reconnaissance (ISR). Lessons learned from recent air campaigns have resulted in a requirement for a light surveillance aircraft similar to the Beechcraft MC-12W while recent events in Mali led to an urgent operational requirement for two General Atomics MQ-9 Reaper UAVs.