The Federal Agency for Defence Technology and Procurement in Koblenz has contracted with EuroSpike GmbH of Röthenbach, Germany, to supply the Bundeswehr with SPIKE LR guided missile systems worth around €35 million. The contract encompasses 311 lightweight multipurpose guided missile systems (MELLS) for the German Army's new Puma infantry fighting vehicle as well as infantry units and special operations forces.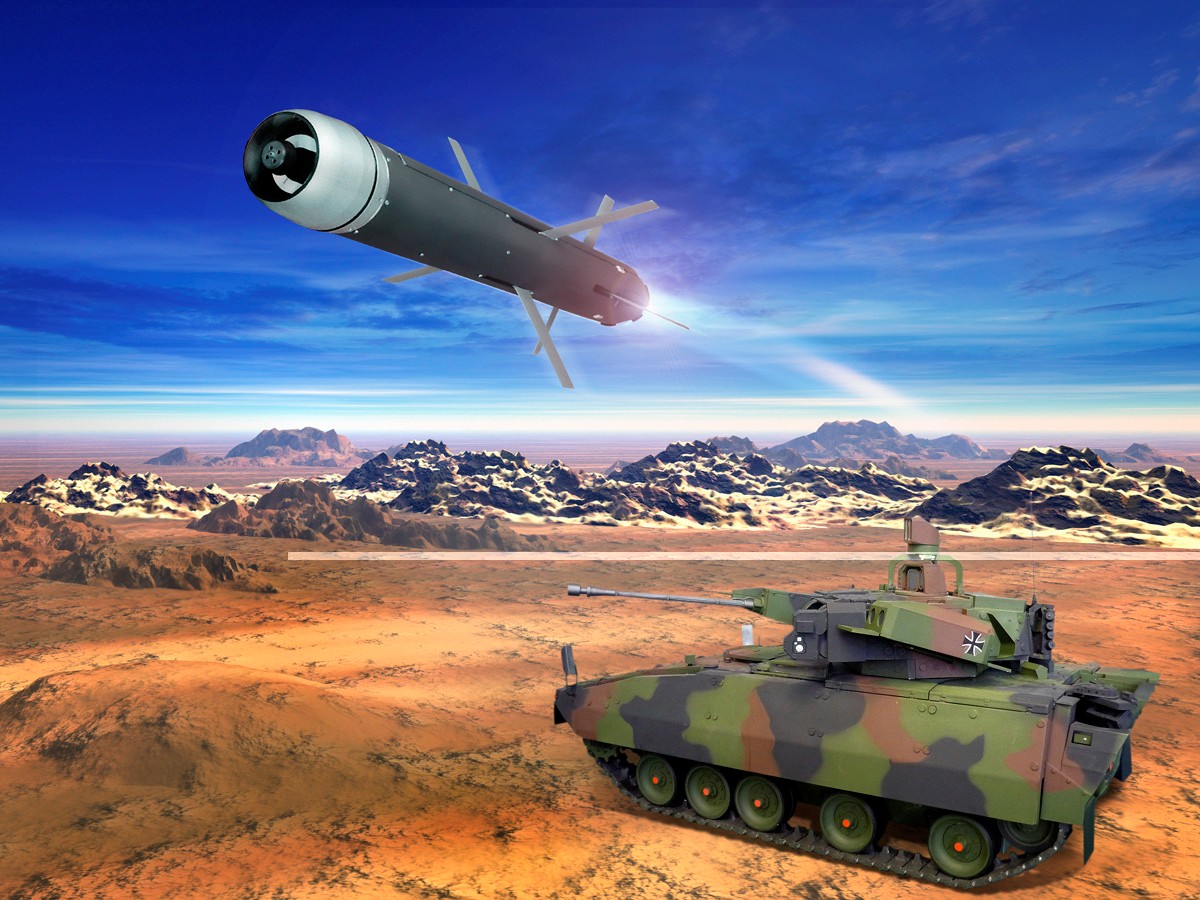 EuroSpike GmbH is jointly owned by Diehl subsidiary Diehl BGT Defence (40%), Rheinmetall AG of Düsseldorf (40%) and the Israeli company Rafael (20%). EuroSpike GmbH is responsible for marketing, sales and programme management of the SPIKE guided missile family in Europe.
Furthermore, the contract contains an option for the procurement of an additional 1,160 MELLS guided missiles, worth around €120 million.
In December 2008 the Budget Committee of the German Parliament authorized integration of the MELLS into two pre-production Puma IFVs, allocating around €68 million for the project. Requested by the German military, the decision to integrate MELLS systems into the Puma ignificantly expands the vehicle's operational scope, providing it with a full range of battlefield capabilities.
The SPIKE LR guided missile meets the needs of the modern military perfectly. Combining maximum lethality with a substantial standoff, it enables pinpoint accuracy in a variety of tactical situations and terrain while simultaneously assuring an extremely high level of force protection.
A multipurpose guided missile, the SPIKE LR's advanced seeker and missile
guidance technology enables pinpoint, round-the-clock engagement of armoured and soft-skinned vehicles as well as helicopters, bunkers, mortar and artillery positions. State-of-the-art signal processing and a dual-mode seeker (visible light + infrared) mean that it can operate in all weather conditions. The fibre optic link between the gunner and missile during flight offers unique tactical and operational advantages in contemporary asymmetric threat scenarios and/or military operations in urban terrain.
SPIKE LR is unique in meeting all of the customer's core requirements:
Range: 4,000 metres ? System weight: < 45 kg (infantry version)
Deployable in concealed positions and enclosed spaces, ensuring maximum survivability for dismounted gunners and/or fighting vehicles;
It is possible to abort the mission and/or change targets in mid-flight owing to the fibre optic link (fire & observe mode) Armoured vehicles can be engaged from above in top attack mode. Since cooperation between the contractors began in 1997, key development and production work packages have been allocated to the German partner companies on a licence basis.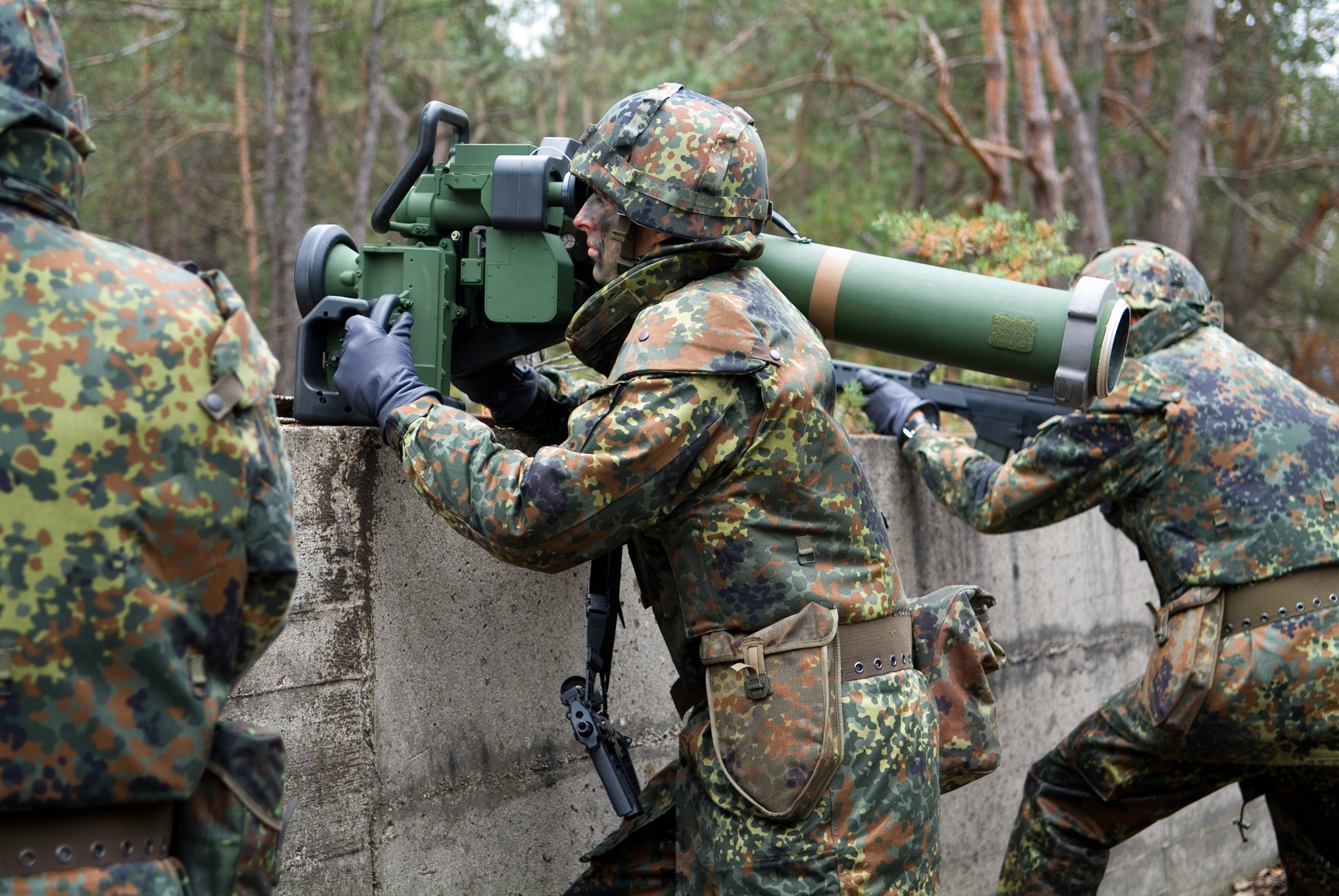 Rheinmetall Defence Electronics builds and integrates the weapon station for the guided missiles in Bremen, and is also in charge of logistics and training. Diehl BGT Defence carries out final integration of the SPIKE guided missiles at its plants in Maasberg in the Saarland and Röthenbach near Nuremberg, where it also manufactures the warhead, the energy supply components and launch canisters. Additional high valued-added work packages such as the control, guidance and seeker assemblies are performed at the company's plant in Überlingen. The serial production order for SPIKE LR ensures that Germany maintains key capabilities in the production and integration of missiles and optronic seekers (70% German work share) as well as safeguarding high-tech jobs long term. It also enables German defence contractors to play a major part in developing and perfecting new lightweight missiles made by EuroSpike GmbH.