Haifa, Israël, 26 april 2021 | Persbericht | automatisch vertaald
Elbit Systems Ltd. heeft vandaag aangekondigd dat het met succes de acceptatietests voor nieuwe patrouillevaartuigen van de Griekse kustwacht (HCG) heeft voltooid. In maart 2019 meldde het bedrijf dat het een contract had gekregen van Cantiere Navale Vittoria SpA om gevechtssystemen te leveren en systeemintegratie uit te voeren voor de nieuwe patrouillevaartuigen van de HCG.
De acceptatietests werden uitgevoerd in de Egeïsche maritieme arena en omvatten tests op integratieniveau van de gevechtssystemen en subsystemen aan boord van de schepen, evenals live schiettests van de op afstand bestuurde wapenstations aan boord.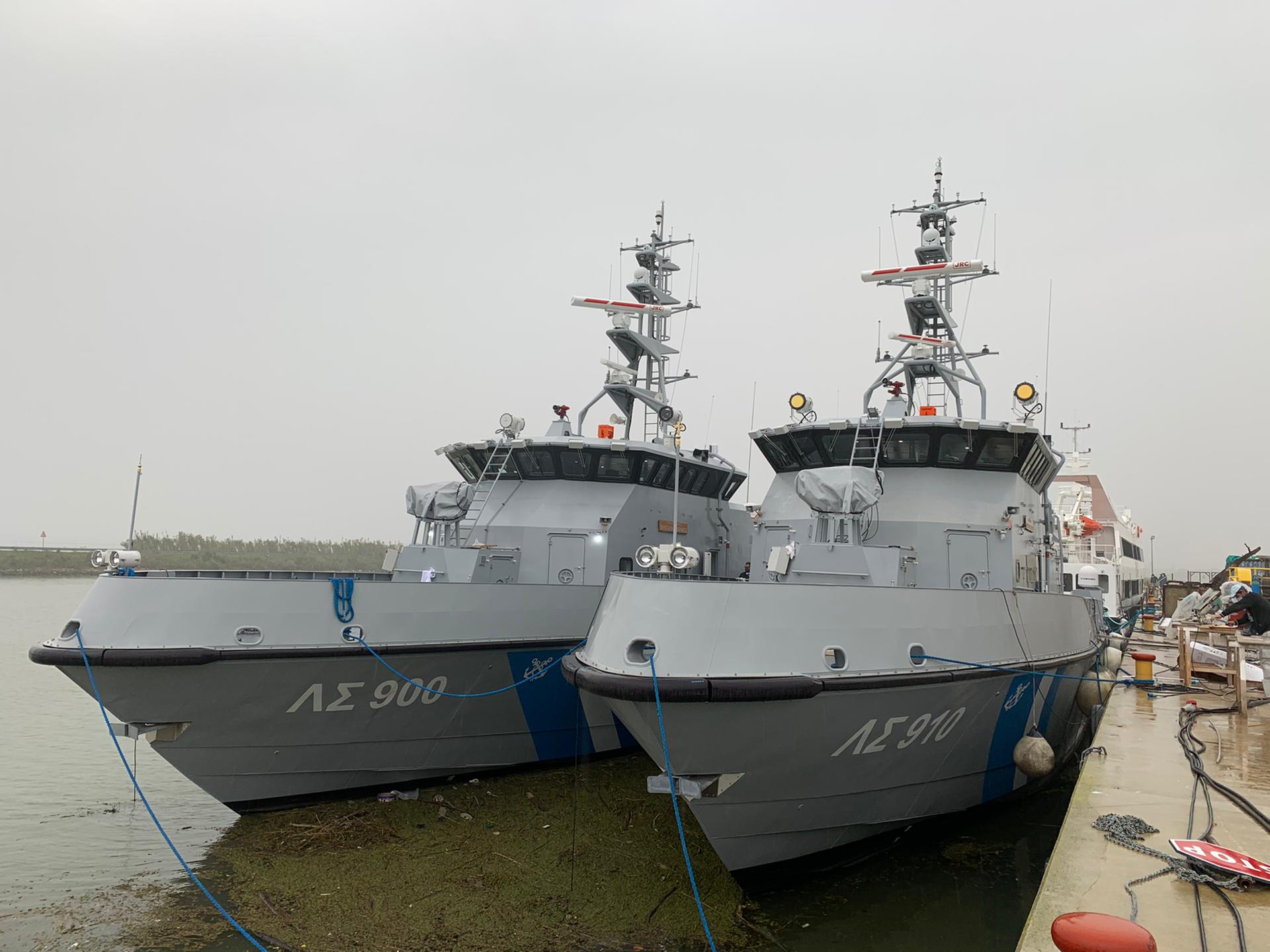 De systemen die worden geleverd en geïntegreerd door Elbit Systems omvatten de SPECTRO XR elektro-optische ladingen, radars, navigatiesystemen, Warship Automatic Identification System (W-AIS) en Remote Control Weapon Stations (RCWS) met volledige integratie in Command and Control-software. Het gevechtspak is ontworpen ter ondersteuning van toekomstige "plug and play" -integratie van onbemande systemen vanuit de lucht en aan de oppervlakte, waardoor de operationele omhulling van de patrouillevaartuigen kan worden uitgebreid tot ver buiten het gezichtsveld.
Zijn brede portfolio van maritieme capaciteiten, variërend van EW, sonars, EO en CMS, tot autonome platforms en wapensystemen, stelt Elbit Systems in staat marines te voorzien van verbeterd situationeel bewustzijn en afschrikkende capaciteiten, evenals geïntegreerde gevechtssuites voor nieuwe en in dienst zijnde schepen.
Voor aanvullende informatie, bezoek: https://elbitsystems.com/, volg op Twitter of bezoek de officiële Facebook, Youtube en LinkedIn kanalen.