Persbericht | automatisch vertaald
Het Nederlandse leger heeft onlangs een proef met live-fire counter-drone afgerond met behulp van het SMASH Fire Control System van Smart Shooter. Militairen van alle takken van het Nederlandse leger, waaronder de luchtmacht, speciale eenheden en mariniers, woonden het proces bij, dat werd uitgevoerd in nauwe samenwerking met Smart Shooter Dutch Partner, TBM bv.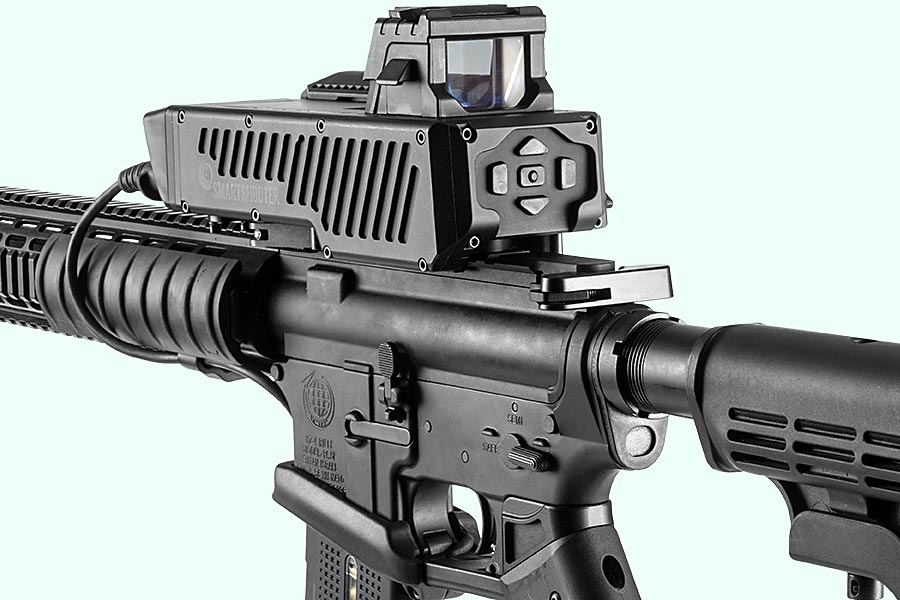 De proef vond plaats op het terrein van het kenniscentrum voor wapens en munitie in 't Harde. De meeste soldaten maakten op de ochtend van het proces voor het eerst kennis met het systeem en gebruikten het op een Colt 5.56 aanvalsgeweer om verschillende soorten drones tot op 150 meter hoogte neer te schieten. De test was succesvol en het systeem bleek zeer effectief te zijn omdat alle doelen werden neergeschoten en geëlimineerd.
SMASH is een in de strijd bewezen vuurleidingsoplossing voor handvuurwapens die ervoor zorgt dat elke ronde zijn doel vindt. Met een unieke 'One Shot – One Hit'-mogelijkheid stelt SMASH de operator in staat om snel en effectief elk doel op de grond of in de lucht, bemand of onbemand, te neutraliseren. Het is een kosteneffectieve oplossing die kan worden geïntegreerd in elk type aanvalsgeweer en kan worden gecombineerd met andere C-UAS-systemen, om een effectieve meerlaagse verdedigingsoplossing te bieden die geschikt is voor het moderne slagveld.
Michal Mor, CEO van SMART SHOOTER: "We zijn vereerd dat het Nederlandse leger heeft besloten om zijn soldaten onze systemen te laten testen en ermee te laten experimenteren, en we zijn ervan overtuigd dat het SMASH Fire Control System een ideale hard-kill-oplossing is tegen de groeiende wereldwijde dreiging van UAS. De SMASH-systemen van Smart Shooter worden al operationeel gebruikt door verschillende strijdkrachten en leveren geweldige resultaten op tegen grond-, lucht-, statische of bewegende doelen, en verhogen de nauwkeurigheid en dodelijkheid van handvuurwapens ".