Follow The Money (FTM) publiceerde vanochtend een artikel waarin wordt gesteld dat Defensie negentien 'cruciale' beademingsmachines achterhoudt. In het artikel stelt een woordvoerder van Defensie dat er geen aanvraag is gedaan voor deze specifieke machines. De Zwitserse Hamilton T1's zijn speciaal gemaakt om gebruikt te worden tijdens het vervoer van kritieke patiënten in ambulances of door de lucht.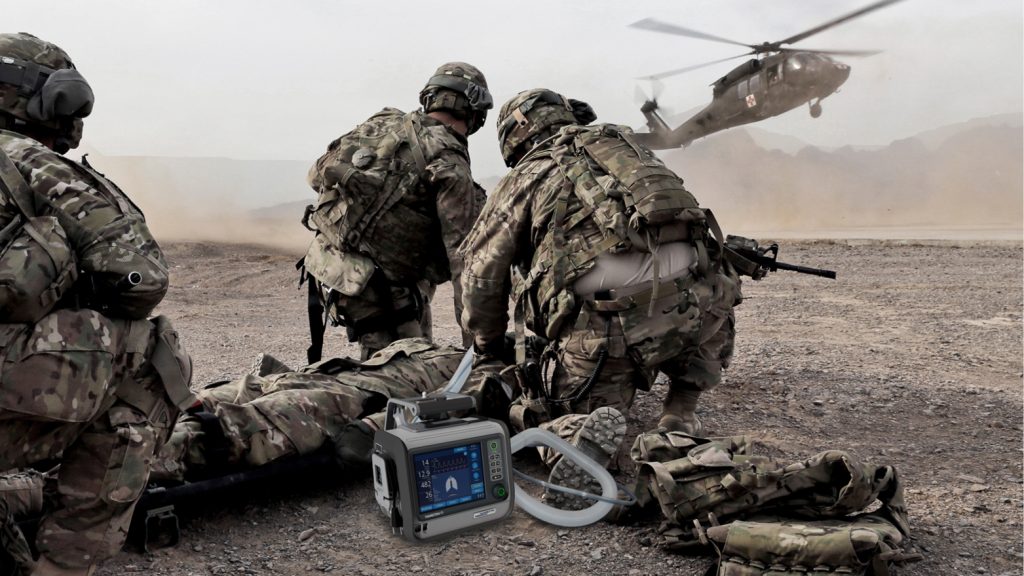 Defensie stelt echter dat ze deze apparatuur nodig heeft voor haar eigen uitgezonden militairen. En dat klopt natuurlijk ook. Op dit moment heeft Defensie 641 militairen uitgezonden naar grote en kleine missies. Ook daar waart het Corona-virus maar lopen de militairen ook het gevaar van vijandigheden of ongelukken. Defensie heeft een verplichting naar deze militairen toe als werkgever.
Defensie houdt dus helemaal geen beademingsapparatuur achter. Ze zorgt dat ze in geval van nood haar mensen de hoogst mogelijke medische zorg kan verlenen. Waar ook ter wereld.
En daarnaast zou het Defensie beroven van een capaciteit die ze nodig heeft voor steunverlening aan de civiele autoriteiten. Met haar eigen helikopters en vrachtvliegtuigen heeft Defensie namelijk de unieke mogelijkheid om op zeer korte termijn ingezet te worden bij spoedgevallen, ook binnen EU en NAVO verband. Is de apparatuur eenmaal overgedragen dan is het weg.