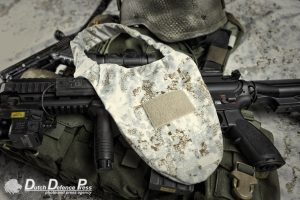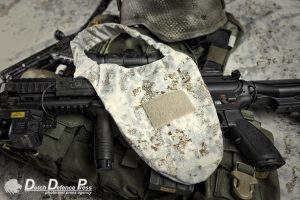 Dutch clothing company Applied Orange releases a very odd piece of tactical clothing today, the BeardAway. Designed to cover a warriors beard in snowy conditions, it must be the most strange piece of kit ever seen. We spoke to Pieter Niessink, owner of Applied Orange (AO) in his office near the Dutch town of Rotterdam.
"The BeardAway for us is the missing link in tactical clothing", Pieter explains. "We came up with the idea when we saw all those pictures of fearsome bearded warriors and even meeting and speaking to some of them at recent shows.
Looking at the pictures of these fully kitted out men of steel we sort of felt something was missing. Especially in snowy conditions. Their big, awe-inspiring beards sort of stood out in the white world. Every bit of them was well camouflaged but their beards stood out and gave them away. That is why we decided to design and manufacture the BeardAway."
The AO BeardAway is designed to keep a warrior's beard well camouflaged by surrounding the beard like a bag. A wide and comfortable elastic headband will hold the BeardAway in place without interfering with headgear. We tried the BeardAway and the eleastic band is fitted in a special way so that it will keep the BeardAway in place without putting pressure on the ears. "The BeardAway will come in three different widths, to give the best possible fit for every bearded warrior", Pieter says. "The standard length will fit most beards. Hook and loop at the back will make it possible to adjust the length of the BeardAway. That way it will be possible to use one BeardAway when the warriors' beard grows longer. A loop patch on the front will hold a morale patch if the warrior so wishes."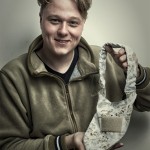 For now the BeardAway is only available in PenCott Snowdrift. "We don't rule out that we will manufacture the BeardAway in different camouflage patterns. We will make them for every environment that our fearsome bearded warriors want to have the added concealment of the BeardAway", Pieter concludes. "All they have to do is yell and we will deliver".