Haifa, Israël, 8 november 2021 – persbericht | automatisch vertaald
Elbit Systems Ltd. heeft vandaag aangekondigd dat Affinity Flying Training Services Ltd., haar Britse joint venture met Kellog, Brown and Root Ltd, een contract kreeg van ongeveer $ 88 miljoen (ongeveer £ 65 miljoen) van het Britse Ministerie van Defensie voor de exploitatie van vier extra Texan T-6C-vliegtuigen voor het UK Military Flying Training System (UKMFTS) programma. Het contract wordt uitgevoerd over een periode van 12 jaar. Elbit Systems en KBR hebben elk een aandeel van 50% in Affinity en zullen in gelijke mate profiteren van het contract.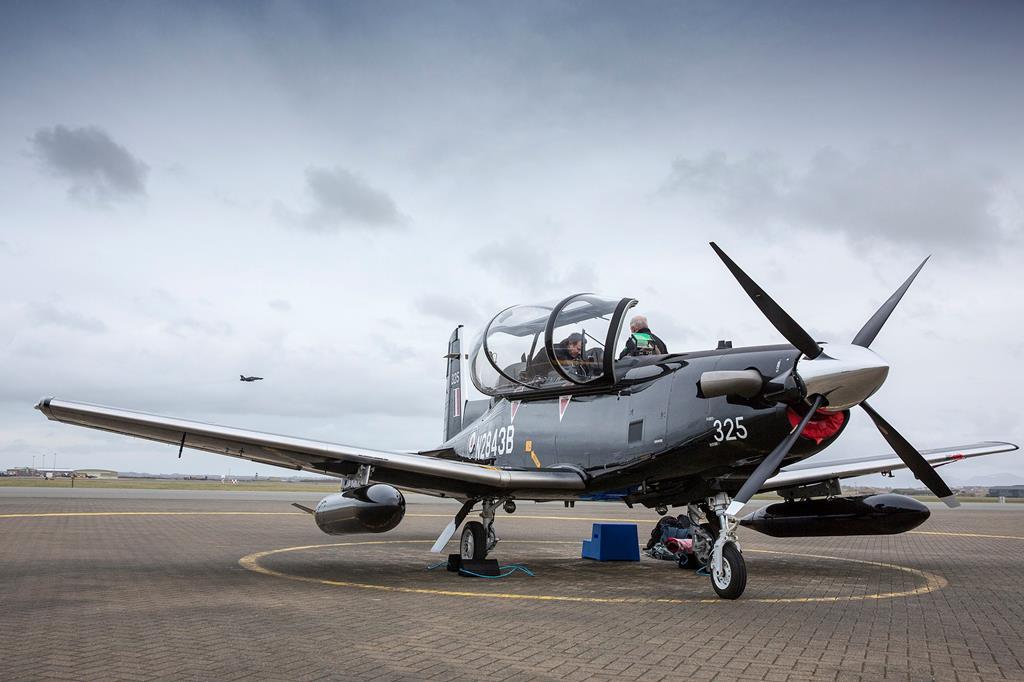 De vier extra Texan T-6C-vliegtuigen zullen voornamelijk worden bediend vanaf de locatie van Affinity in Royal Air Force ("RAF") Valley, waar ze zich zullen voegen bij de 10 bestaande Texans die al in dienst zijn. De UKMFTS is het Britse programma voor het leveren en ondersteunen van de RAF-piloottraining, inkoop, operaties en onderhoudsdiensten. Affinity vindt plaats op RAF Cranwell, RAF Barkston Heath en RAF Valley op drie verschillende soorten vliegtuigen en heeft meer dan 20.000 vlieguren geleverd voor het UKMFTS-programma.
Martin Fausset, CEO van Elbit Systems UK Ltd., zei: "Dit contract getuigt van de mate van tevredenheid over de diensten en ondersteuning die door ons worden geleverd in het UKMFTS-programma. We zijn er trots op een integrale partner te zijn van de Britse MOD bij het leveren van trainingsoplossingen voor de RAF en voor de bijdrage aan de operationele paraatheid en efficiëntie van de piloten."
Voor aanvullende informatie, bezoek: https://elbitsystems.com/, volg op Twitter of bezoek de officiële Facebook, Youtube en LinkedIn kanalen.