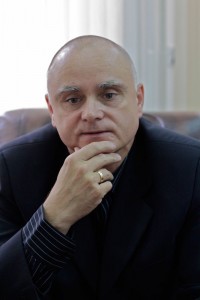 On a recent visit to the Polish Special Operations Command (POLSOFCOM) in Krakow, our Australian colleague and contributor Andrew Balcombe met some of the units that conduct SOF operations and interviewed the man in charge, Brigadier General Piotr Patalong.
Polish SOFs: Polish Special Operations Forces Command is a relatively new concept for Poland. While many western and NATO countries created SF and counter terrorist units after the Munich Olympics hostage rescue disaster in 1972, Poland, which was still a Soviet Block country, had to wait until well after the Berlin wall came down.
In 2006, Poland's Special Forces and Special Operations Forces units were put under one command (Dowództwo Wojsk Specjalnych) in Krakow. The next units were formed on the years following, they are: Military Unit GROM; Military Unit Commando (JWK); Military Unit FORMOZA; Military Unit AGAT; and Military Unit NIL.
GROM (full name in Polish: Grupa Reagowania Operacyjno-Manewrowego (Operational Mobile Reaction Group); the acronym itself means "thunderbolt"). This unit was named after the 'Cichociemni' Home Army paratroopers. These elite soldiers were trained in the UK and airdropped around Europe during WWII. Though not often heard about they operated on many occasions as an independent arm of the British Special Operations Executive (SOE). And like their British counterparts, they suffered many losses.
The following operation is one example: Out of 344 men transported to Poland, 112 were killed. 84 in fights against the Germans or tortured to death by the Gestapo after being arrested. 10 committed suicide in German prisons and concentration camps. 10 were executed by the Communists during and after the war. 9 were shot down with their planes before reaching their targets. Out of 91 cichociemni who took part in the Warsaw Uprising, 18 were killed in action.
GROM was formed in 1990 and 'followed the best American and British standards'. Its tasks include: complex counter terrorism special operations aimed at rescuing hostages. Operations on land, in the air and sea, including oil rigs and ships and airborne operations.
BLACK TACTICS: Counter-terrorist land operations which include rescue operations of hostages from a variety of structures, houses, high-rise buildings, cars, planes, and trains; VIP detail duty, perimeter protection, and supporting operations of other military and non-military units.
GREEN TACTICS: Special operations, reconnaissance, sabotage deep into enemy territory, eliminating potential human and structural threats from the enemy's infrastructure, and providing assistance in the evacuation of civilians.
BLUE TACTICS: Sea-borne counter-terrorist operations, combat against terrorists in coastal zones.
GROM soldiers work in teams of six, each specializes in two other fields such as radio operator, marksman, sapper, medic, chemist or driver. The unit also employs analysts, electronic engineers, IT specialists, explosives specialists and technicians. Each operator undergoes a long arduous parachuting and driving training. They must also pass the notorious 'truth test', a physically and psychologically exhausting field test designed to filter out the weaker applicants. There are more details of GROM operations in the interview with their former commander below.
Military Unit Commando JWK (full name in Polish: Jednostka Wojskowa Komandosów, former name 1 Pu?k Specjalny Komandosów, 1 PSK until 2011 (1st Special Commando Regiment, 1st Special Forces Regiment). The history of this unit dates back to 1957 when a Recce Company based in the barracks of the 16th Assault Recce Battalion was formed in Krakaow. Over the years, the unit has changed its location and structure, transforming from a company into the 1st Assault Battalion. In 1986 it was moved to Lubliniec in Upper Silesia. There it was formed into the 1st Special Regiment and reached combat readiness in 1995. Unit Commando is directly subordinate to the Polish Special Forces Commander. The unit conducts a full spectrum of special land operations, particularly special reconnaissance at the times of peace, crisis and war. Air assault, helicopter and parachute operations, strategic and tactical reconnaissance missions, raids, ambushes, and underwater attack missions.
Candidates must go through the same physical and psychological tests as the GROM candidates. To serve in the Special Operations Task Group (TF 50), candidates must complete the certification course and a seven-day endurance test. For more on TF50 see the previous article on this website on the hostage rescue operation TF50.
Military Unit FORMOZA (full name in Polish: Jednostka Wojskowa Formoza, 2007-2011 Morska Jednostka Dzia?a? Specjalnych, MJDS ( Naval Special Operations Unit), other old names are Sekcje Dzia?a? Specjalnych Marynarki Wojennej (Polish Navy Special Operations Sections), Grupy Specjalne P?etwonurków (Special Frogmen Groups). This unit has its roots in the Divers Research Team, which was formed in 1974. It was tasked with preparing a concept for the structure and formation of a naval frogman special division. The independent unit was established a year later on November 13 1975. It changed to become the Special Operations Department and the Special Naval Frogman Group in 1990. In 2007, the unit was made subordinate to the Polish Special Forces. The unit was then renamed Naval Special Operations Unit. Military Unit FORMOZA is tasked with conducting all spectrum of special sea operations and amphibious operations. Candidates must pass the same physical and psychological tests as the other Special Forces units, plus hand-to-hand fighting and swimming tests. Its basic tasks include the carrying out of operations on the sea, under water and in on-shore facilities, as well as land special operations. Usually the Formoza co-operates with a water subunit of GROM, and the frogmen subunit of the JWK Unit Commando and some of its equivalents in the navies of NATO.
Military Unit AGAT (full name in Polish: Jednostka Wojskowa Agat). This is Poland's youngest SOF unit. It was established on the basis of the Special Military Police Unit and was made subordinate to the Special Forces Commander in July 1 2011. The unit is an airborne formation and is tasked with securing and supporting operations of the Special Forces. AGAT soldiers are responsible for cordoning the target, preventing hostile forces from their approach and screening operators' withdrawal after the mission has been accomplished. In comparison to the other SF units AGAT is fitted out with heavy weapons such as heavy machine guns and anti tank rocket launchers.
Military Unit NIL (full name in Polish: Jednostka Wsparcia Dowodzenia i Zabezpieczenia Wojsk Specjalnych 'Nila' (Support Unit of Command and Security of Special Forces 'Nil')). This unit was formed on December 2 2008. The main task of the unit is to perform tasks of information, command and logistic support of special operations conducted by Special Forces in the country and abroad in the national and allied arrangement.
The basic tasks of the Military Unit NIL cover:
– organizing and performing activities connected with the command system of special forces;
– intelligence support of special operations through assigning the support elements for combat task forces and special forces components;
– organizing the logistic support system for the needs of functioning of special forces units and for conducting special operations.
– financial and logistic support of the Unit and Polish Special Forces Command.
– purchasing for the needs of Special Forces.
The above information was compiled with the assistance of the POLSOFCOM.
Interview with Brigadier General Piotr Patalong, Commander of the Polish Special Forces
Patalong has risen through the ranks of the Polish armed forces to lead the country's most elite units. Tours in the Balkans, Iraq and Afghanistan have provided the General with years of valuable operational experience. He has also served as the Commander of 1st Special Forces Regiment and Special Forces Unit GROM with distinction. The interview is short but provides a unique insight into Poland's reformed Special Operations units and their activities across the world. In 1990, Patalong visited the Netherlands to train on the NATO Officers operation course. In 1994, he completed the US Airborne, Pathfinder, Jumpmaster and Ranger courses. More officer courses followed in the UK at the Royal College of Defense Studies In London.
As the past commander of the tier one Special Forces unit GROM, Patalong plays down the operations GROM have conducted. Most of the missions are not open to be discussed, but a couple are now off the classified list. One of these missions was during Operation Iraqi Freedom in 2003, when the unit was given the job of clearing an oil platform and sections of Umm Qasr harbour.
Patolang: "There were two main operations in March of that year, one was in the harbour and the second was on an oil platform close to the Kuwait border two main GROM ops at that period of time. The oil platform was in the hands of the Iraqis. We made a night raid and captured the soldiers on the platform. We knew some foreign ships were raided and so we liberated the ships too and that was it."
What actually happened is a little bit more involved that what the General lets on. In combined air and sea landings Polish GROM commandos and US SEAL Teams 8 and 10 secured gas and the oil platforms before the Iraqis could destroy them. They also captured the Mina Al Bakr Oil Terminal and the Khor Al-Amaya Oil Terminal. Thirty Iraqi prisoners were also taken prisoner. At the same time in an airborne night assault, the British 40 Commandos and US marines landed by helicopter on different oil platforms, encountering light resistance. They captured their three strategic objectives without loss and captured over 200 prisoners.
For the invasion of the mainland port, 194 Polish GROM troops joined Australian, British and US forces. The Poles and the US Marine Corps 15th Marine Expeditionary Unit joined the British 3 Commando to attack the port of Umm Qasr. Resistance was stiff in and around the old town and it took the British and Poles several days to take it.
The operations the Polish SF units participate are often alongside allied elite troops. Their training and skills level must be compatible with those troops they are fighting with. Patalong: "POLSOCOM recruits from the defence forces and border police. I don't want to give too many of the details away but the selection consists of a physical and psych test. If we have 100 candidates, 6-8 will pass, ninety per cent don't. The weak do not survive. A 12 month basic training follows and they join the squadron. There's two more years of basic training and working together, then the recruits can be ready for ops and special tasks such as sniper, paramedic and signals. The requirements are a bit different per unit. Selection in GROM is the toughest, but even for AGAT it is not easy. Support staff selection for the SF base is easier, but still demanding."
Alliance with USSOCOM: POLSOCOM considers the USSOCOM as one of their main NATO partners. Patalong: "For us the USSOCOM is our strategy partner. We signed a special MOU in 2009, with the two commands. They give us a lot of training and education and will help us gain the status of a NATO special operations command (SOCOM) by 2014. Frankly speaking we serve a lot with the US abroad. We frequently operate under the American command. When we are talking about GROM, they mostly operate with JSAC operating with the commando units attached to the 10th Special Operations Group in Germany. Our seaborne commandos, FORMOZA cooperate mostly with the US naval unit 2 in Stuttgart."
Back in the nineties the General also spent time in the Netherlands and had a chance to work with the Dutch personnel. Patalong: "As a Polish officer I was sent to train as a NATO officer in Holland. It was a very good time. Like the Polish forces, the Dutch have changed a lot over the last decade or so and I think they are now considered very good. The SF contingent is small but very good."
Considering their proximity to each other and the kinds of roles they play, the question could be asked. Why don't the Poles cooperate more with the Dutch? Patalong: "Why don't the Dutch cooperate more with Poland? There must be an appetite from both sides. The main drive for cooperation right now though, is the focus of our missions abroad."
Like the Dutch in the past, the Poles are now conducting Special Operations in Afghanistan. Unlike the Dutch, they have committed two task groups to the counter insurgency job. Both however have different roles.
Special Ops in Afghanistan: Patalong: "Task Force 49 and Task Force 50 were different from the very beginning, to start with they are comprised of different units. TF 49 is made up of GROM operators and TF 50 is run by JWK commandos. TF 49 is used as a strike unit, they do mainly direct action and operate in the entire Afghan territory. TF 50 is a bit different, they focus on military assistance, who prepare and train the two TRCs in Paktika and Gaszni provinces and support the main Polish task group. It doesn't mean that that TF 50 doesn't do direct action, they have to, but hostage rescue and direct action are the main tasks of TF 49. If they are not available, which can happen. TF 50 goes in." (see hostage rescue story TF 50, earlier published on this website).
New tactics against helicopter: Since 2001,counter insurgency has changed hugely in Afghanistan. Patalong: "The enemy always uses different tactics. Their main weapon is the IED and how they can best penetrate our vehicles. But the real change is that they are now developing their war against our choppers. That is something that's increasing. Last year, we didn't have so many attacks as we do now. If they can stop our movements from the air, they can stop our operations and they use rockets to do so."
Euro 2012: Of course last summer, one of the world's largest sporting events took place in Poland, Euro 2012. Polish Special Operations Forces were on hand to help out. But what were they doing? Patalong: "We were asked to reinforce the police. Any incident considered a terrorist incident then we would be used. All units involved are in a high state of readiness, we have two squadrons of GROM and two squadrons from FORMOZA ready. Our two main tasks were to reinforce police on land and sea and deal with any explosives." Thankfully, Euro 2012 went smoothly and the soft touch of the Polish riot police easily handled the few small skirmishes with hooligans.
Brig. Gen. Piotr Patalong resume:
1977 – 1981 Secondary Comprehensive School
1981 – 1985 Land Forces Military Academy ,Wroc?aw
1994 Courses in the United States
– AIRBORNE
– PATHFINDER
– JUMPMASTER
– RANGER
1996 Student of Academy of National Defence, Warsaw
1999 NATO Operational Officers Course at Royal Academy of Defense, the Netherlands
2005 Postgraduate Operational and Strategic Studies at Academy of National Defence, Warsaw
2009 Royal College of Defense Studies In London, Great Britain
Military Career
1985 – 1985 Reconnaissance platoon leader – 12th Mechanized Division
1985 – 1987 Special section leader, 12th Special Forces Company,
1987 – 1993 Special platoon leader, 56th Special Forces company
1993- 1994 Company Commander, 56th Special Forces company
1995 UNPROFOR Croatia – Operational Officer
1996- 1997 senior S-2 officer, 6th Airborne Brigade
1997- 1997 (five months) 25th Air Cavalry Division, Deputy Chief of Training Branch
1997 – 1998 SFOR(Bosnia & Herzegovina) – Chief of Staff, Deputy Commander
1997 1st Air Cavalry Regiment, Leznica Wielka., Chief of Training Branch
1999-2002 7th Battalion of Air Cavalry, Commander
2002-2004 Commander of 18th Air Assault Battalion, Bielsko-Bia?a
2003 Battle Group Commander, Iraq
2005- 2006 Commander of 1st Special Forces Regiment
2006-2008 Commander of Special Forces Unit GROM
2008 – 2008 (six months) Commander of 18th Air Assault battalion, Bielsko-Bia?a
2008-2008 Chief of Staff – POLSOCOM
2010 Chief of Staff – POLSOCOM
other skills
master class para-instructor