Nieuwsbericht Defensie| 02-09-2020 | 10:31
Defensie beschikt sinds gisteren over Caterpillar D6T rupsdozers. Het zijn de eerste 2 van totaal 8 exemplaren. Stukje bij beetje krijgen de genisten een specialistisch arsenaal bouwmachines en aanhangers. Het gaat om meer dan 100 stuks waarover deze militaire bouwvakkers in 2024 kunnen beschikken.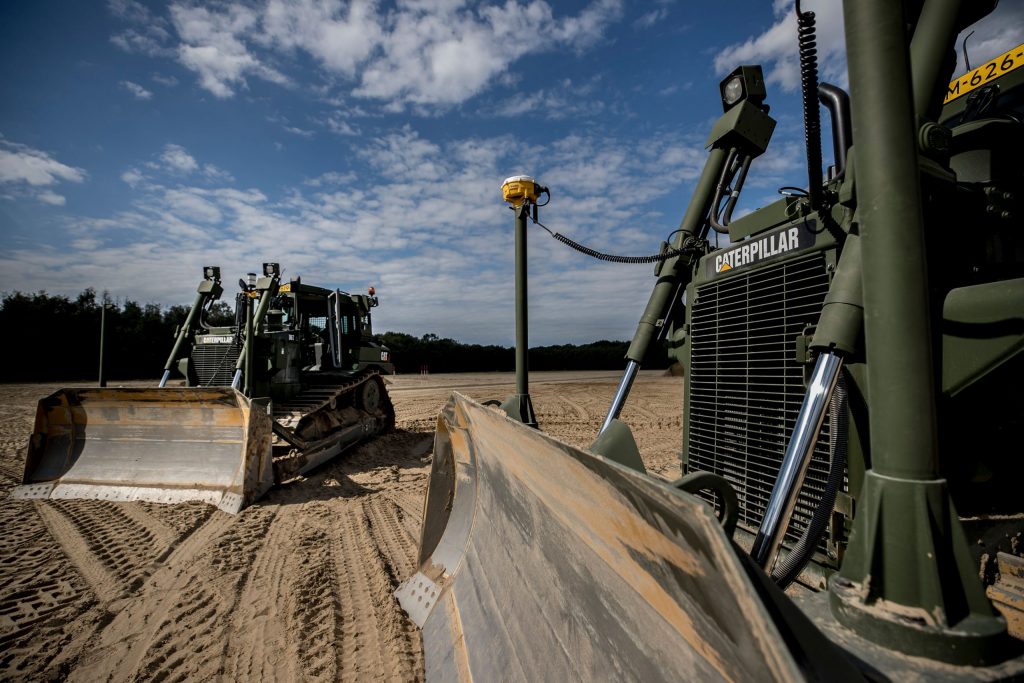 Beschikken ja, want van een klein deel wordt Defensie geen eigenaar, maar doet een beroep op civiele partners. Zo is er meer flexibiliteit in het gebruik van soorten en aantallen.

De aanschaf
Defensie koopt in totaal 8 rupsdozers, 43 wielladers, 10 graaflaadcombinaties high speed, 3 graaflaadcombinaties luchtmobiel en 36 aanhangwagens voor het transport van bouwmachines. Ook de reeds geleverde 7 rupsgraafmachines maken deel uit van de aanschaf.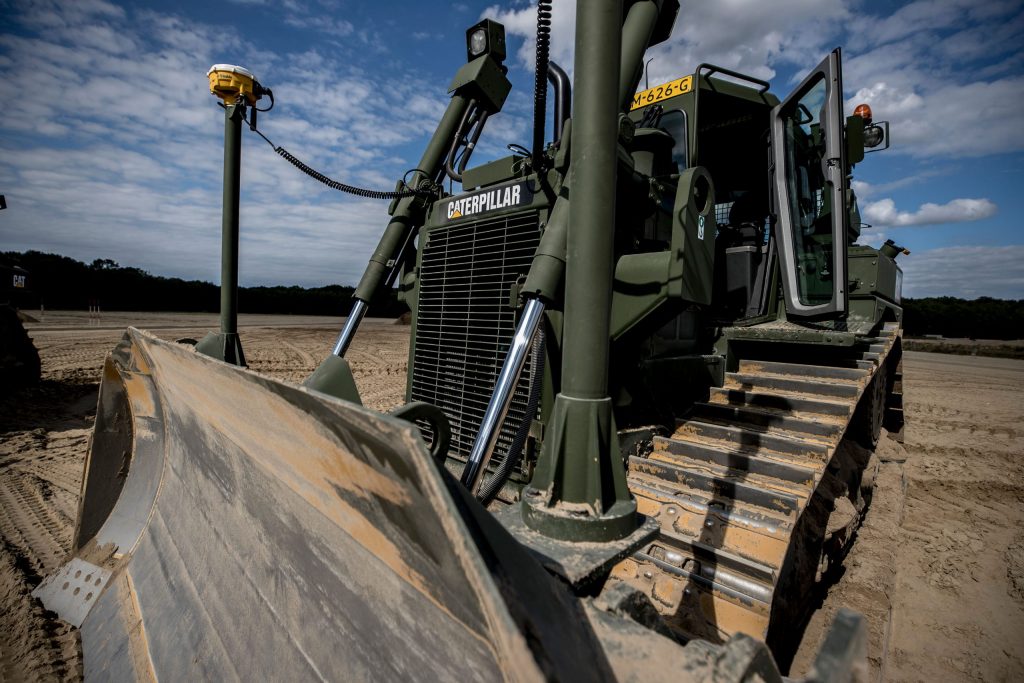 Via een nader te bepalen huur- of leaseconstruc­tie kan de krijgsmacht daarnaast over de capaciteiten wielgraafmachines, graders en trilwalsen beschikken.
De nieuwe bouwmachines zijn geschikt voor constructietaken zoals grond, weg- en waterbouw en voor pantsergenietaken. Denk daarbij aan het ruimen van versperringen, het graven van opstellingen en tank­grachten en het boren en dichten van gaten.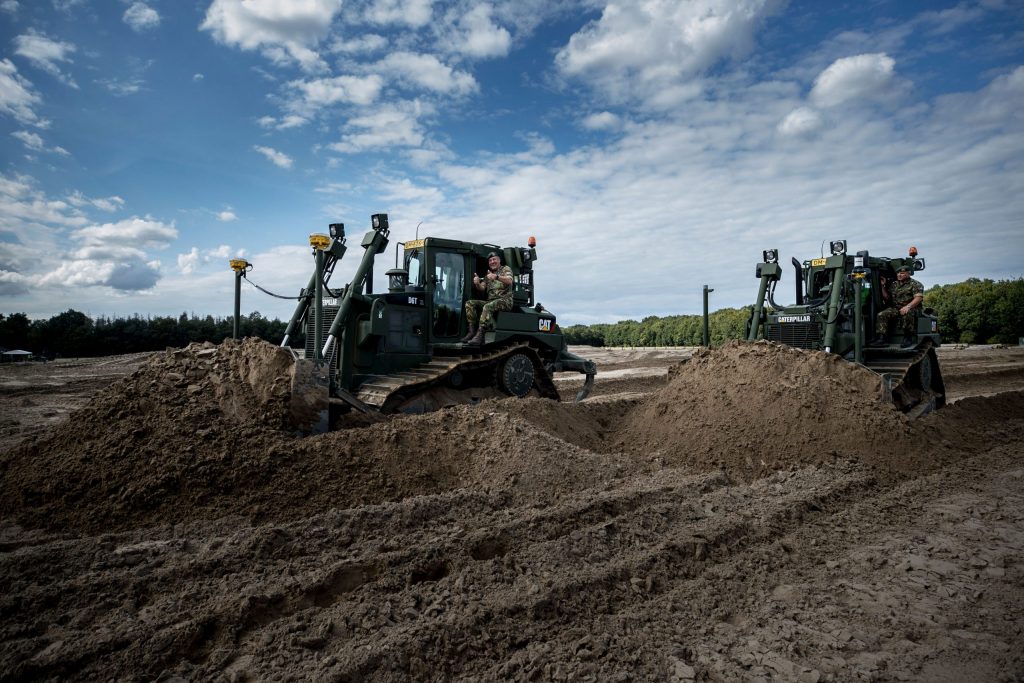 Universele en additionele bouwmachines
De Genie (militaire bouwvakkers) werkt sinds medio jaren negentig met universele Werklust bouwmachines. Ze bleken in missiegebieden echter minder geschikt bij bijvoorbeeld de bouw van een vliegstrip, een spoor of een militair kamp. Daarom zijn ook additionele bouwmachines gekocht, zoals graafmachines, rupsdozers, graders en trilwalsen. Zowel de universele als de additionele bouwmachines worden nu vervangen. Dat gebeurt onder de noemer Vervanging Bouwmachines (VBM).
De Defensie Materieel Organisatie droeg beide Caterpillar D6T rupsdozers over. Eerst worden militairen nu opgeleid om ermee te kunnen werken. Daarna zet de genie ze in.