Het energieverbruik van de huidige militaire voertuigen neemt toe; meer en meer state of the art high tech apparatuur en geavanceerde communicatiesystemen zullen worden gebruikt tijdens 24/7 operaties. Daarom is energievoorziening essentieel binnen operationele acties. Vanuit het oogpunt van duurzaamheid en het werken in stilte tijdens de statische periode van een voertuig, zijn alternatieve energiebeheersystemen nodig.
Vandaag heeft Defenture B.V. deelgenomen aan de KICK OFF van het Energy Management ATTV VECTOR-project. Als integratiepartner bij uitstek integreerden we de meest uiteenlopende en op maat gemaakte systemen op de VECTOR. Tijdens dit project heeft Defenture samen met de klant drie verschillende Energy Management oplossingen geïntegreerd die voldoen aan de eisen voor een experimentele case.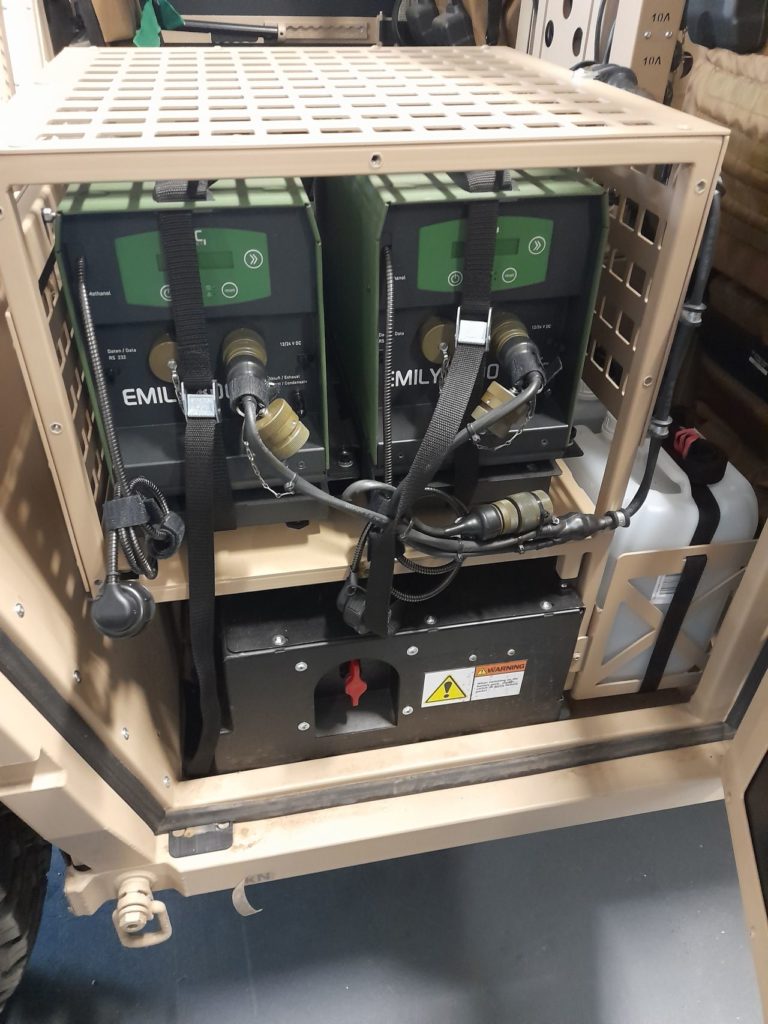 Drie ATTV-voertuigen zijn uitgerust met drie verschillende, volledig geïntegreerde energiebeheersystemen, systemen die de komende maanden grondig door de eindgebruikers zullen worden getest. Het doel van dit project is om het toekomstige energieverbruik in kaart te brengen en de beste oplossing te vinden om dit verhoogde energieverbruik te faciliteren, binnen operationele grenzen. Met name de doelstelling om gedurende ten minste een bepaald aantal uren statisch inzetbaar te zijn, zal leidend zijn voor de uiteindelijke besluitvorming.
De geïntegreerde systemen verschillen van:
– de vervanging van een batterijpakket, bestaande uit speciale militaire Li-Ion-batterijen;
– de integratie van de technologie van brandstofcelgeneratoren;
– de integratie van een draagbaar energiebeheersysteem met inbegrip van energieopslag, energieopwekking (met zonnepanelen en windturbines) en energiebeheercomponenten om aan de stroombehoeften en toepassingsvereisten te voldoen.
Verder zijn de systemen modulair, draagbaar en plug & play ready. Meer informatie volgt binnenkort.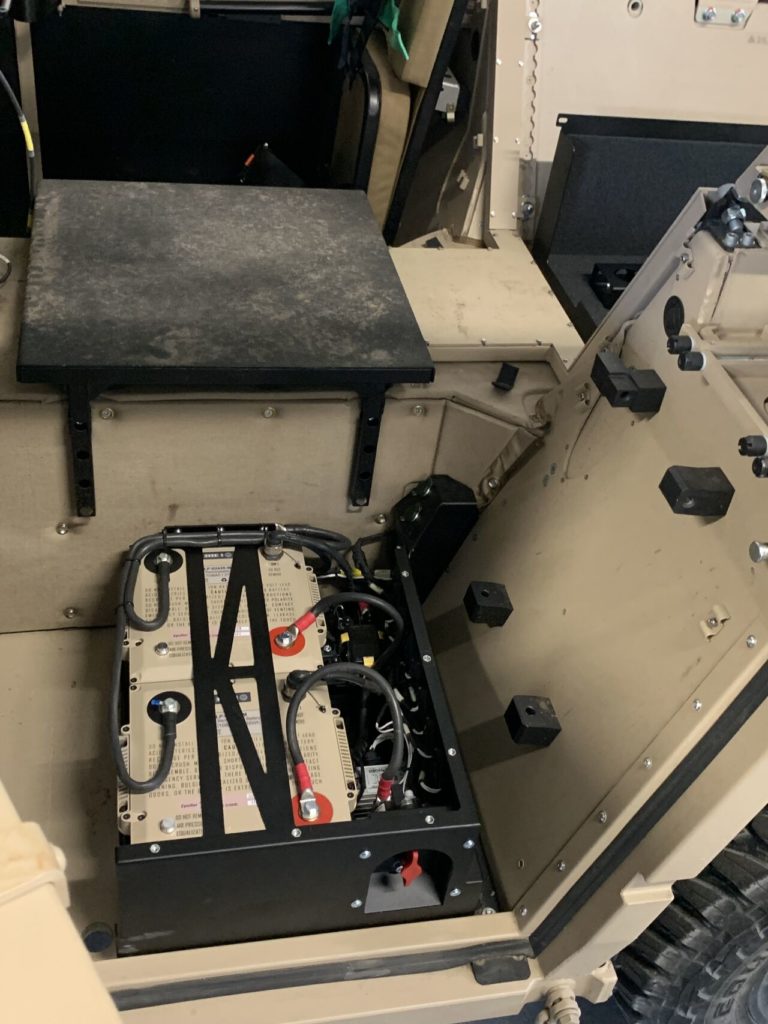 Bezoek de website van Defenture hier.