Posts tagged with "Force Protection"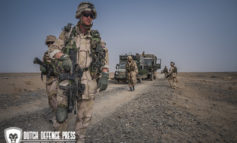 Featured
dinsdag, 14 november 2006
Featured
Soldiers are the Armed Forces most precious assets. Today, these same soldiers must deploy anywhere in the...
Featured
Bunkers bouwen, is de rode draad in het verhaal van de uitzending van 104 Constructiecompagnie uit Wezep....
Featured
Het huidige Afghanistan is een land dat na meer dan 23 jaar oorlog moeizaam terugklimt uit een diep dal. De...